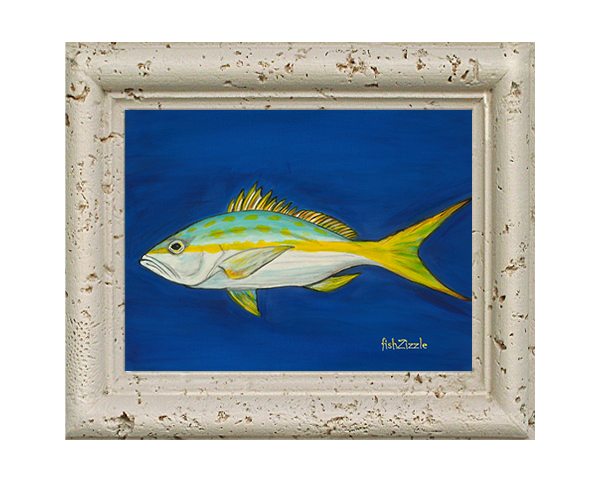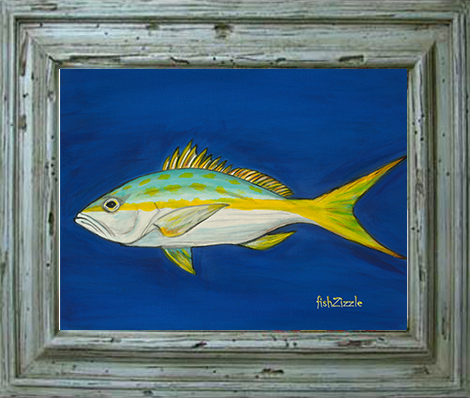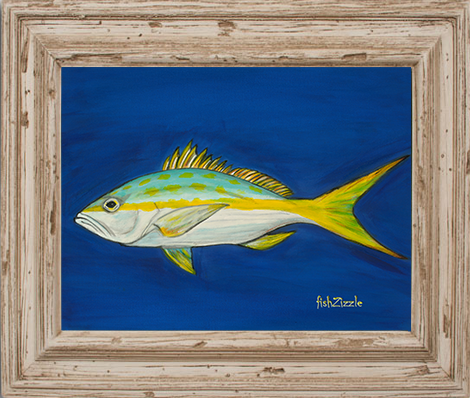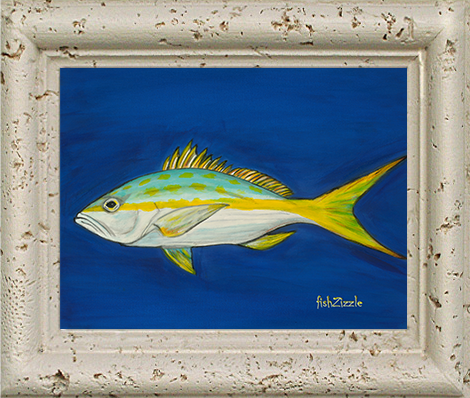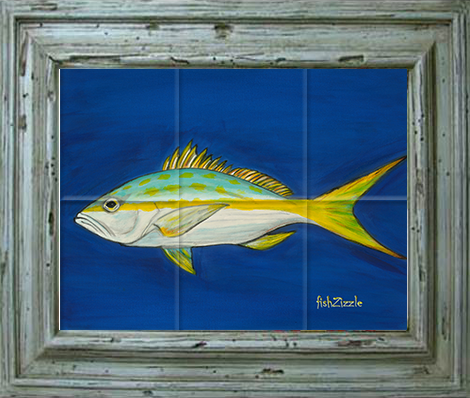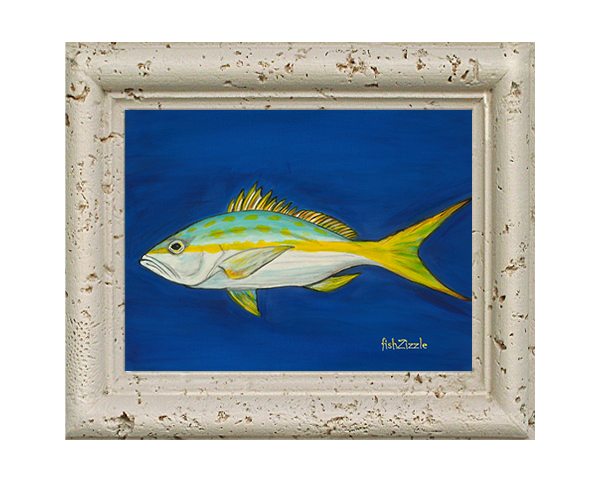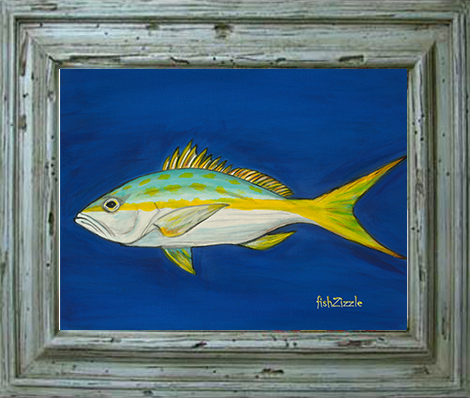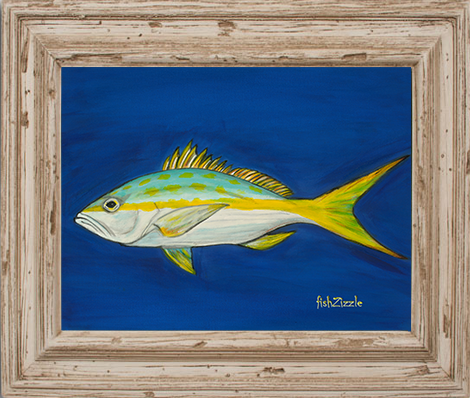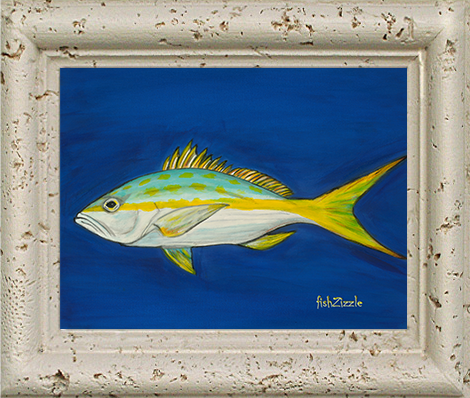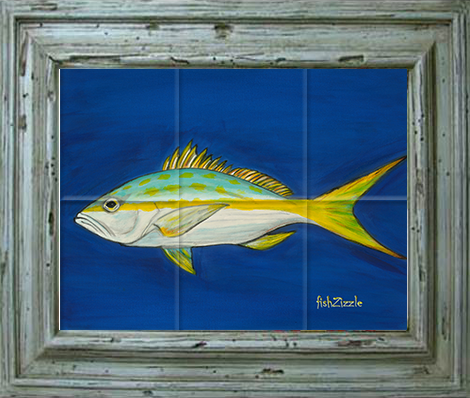 The "YELLOWMON" print features the yellowtail snapper, a colorful reef fish found abundantly in S Florida, the Bahamas and throughout the Caribbean.  Easily identifiable, it has a brilliant yellow stripe running from the tip of the snout to the deeply forked tail, hence the name yellowtail.  Highly prized for its light, flaky meat, the yellowtail is considered by many to be the tastiest of all the snapper family.  Catch yours today and get a taste of FishZizzle art!
Utilizing quality inks and premium porcelain tiles, the FishZizzle artwork is baked on with a high gloss finish to produce a true one of a kind piece of art!
Choose one of the premium lightweight frames to complete the masterpiece!  
Please allow 2-3 weeks for production and delivery.
---