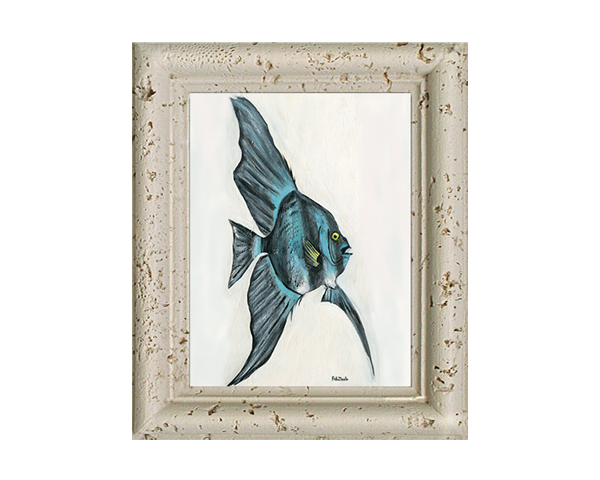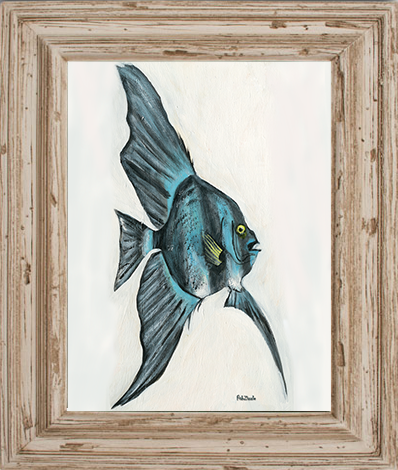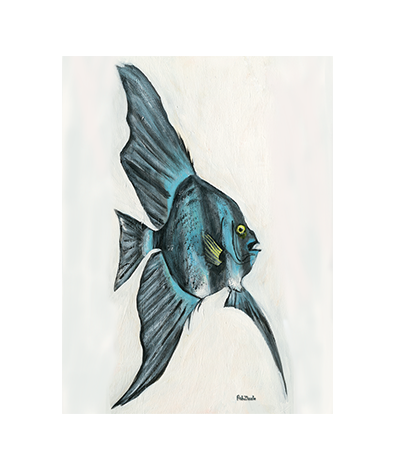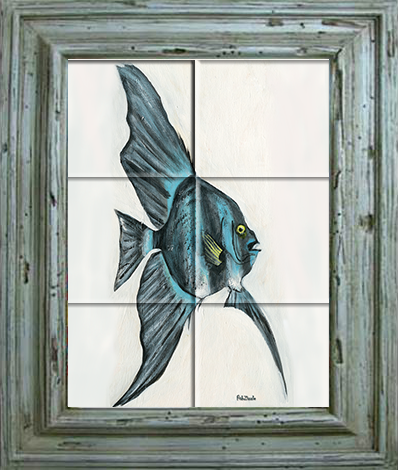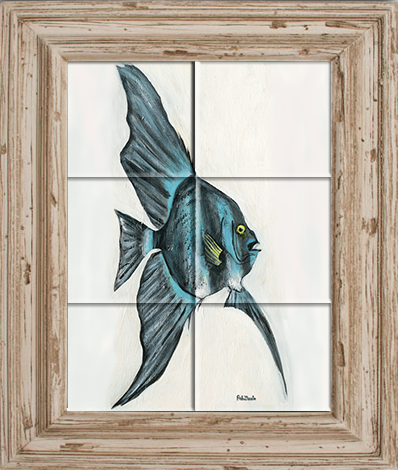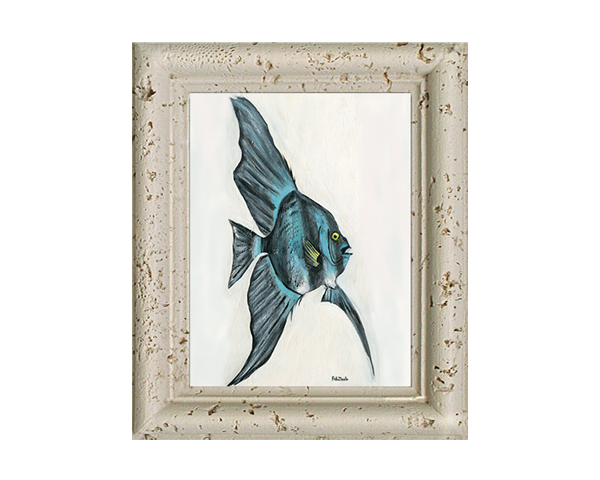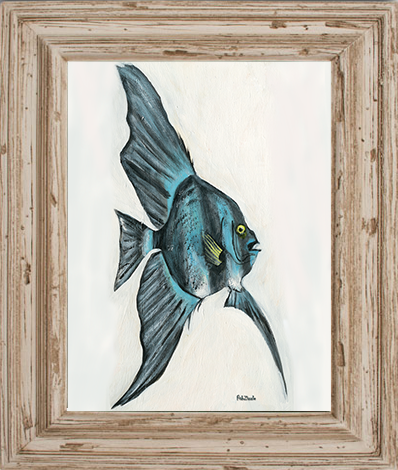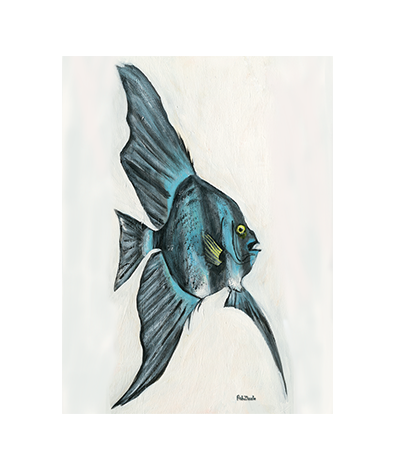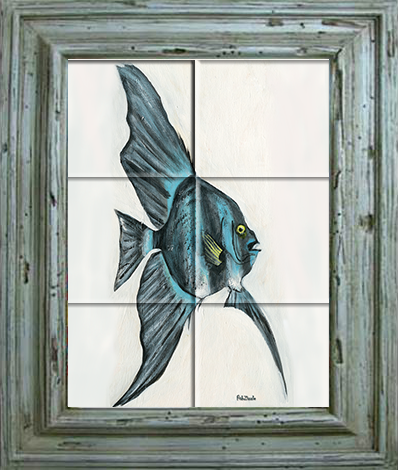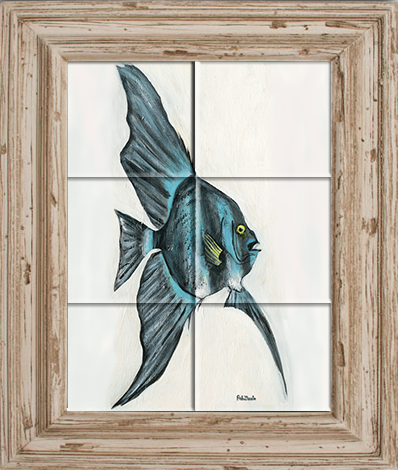 The "BATTY" features the Batfish, also nicknamed Longfin Batfish and Round-faced Batfish.  Born in the reefs of the Indo-West Pacific, they are extremely peaceful and social marine species that will form schools with others of their kind.  Head to the bat cave and collect your FishZizzle art today. 
Utilizing quality inks and premium porcelain tiles, the FishZizzle artwork is baked on with a high gloss finish to produce a true one of a kind piece of art!
Choose one of the premium lightweight frames to complete the masterpiece!  
Please allow 2-3 weeks for production and delivery.