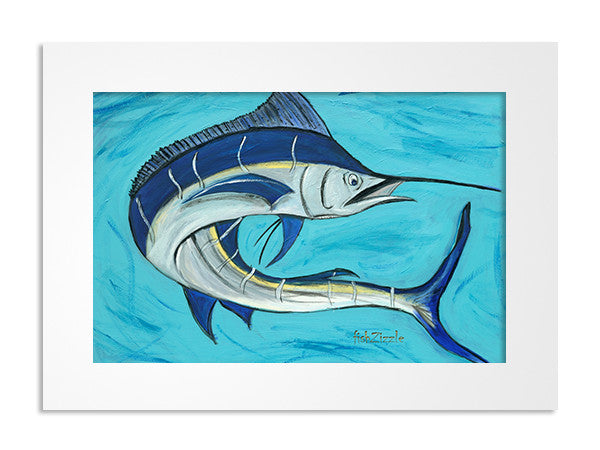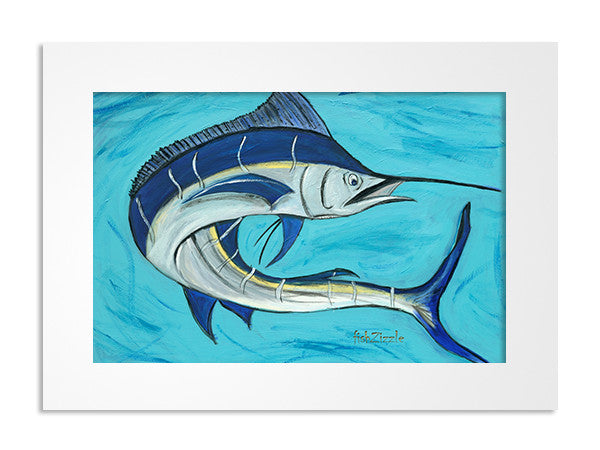 The "BILL" FishZizzle Fish giclée features the Blue Marlin, a highly prized game fish found throughout the tropic waters of the Atlantic, Indian and Pacific Ocean.  The world record size is documented at 1803 pounds!  Set the hook now before this trophy fish jumps of the line!
Each FishZizzle art print utilizes a giclee" process which creates a high quality image on long lasting fine art paper.  The end result is a stunning print rich in color and visual depth, just like the original painting! 
Catch n Release Guaranty - if you are not 100% satisfied, simply return the product within 10 days to receive a full refund.