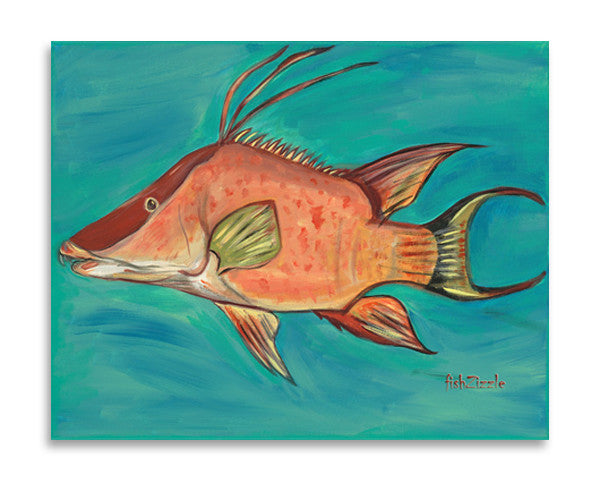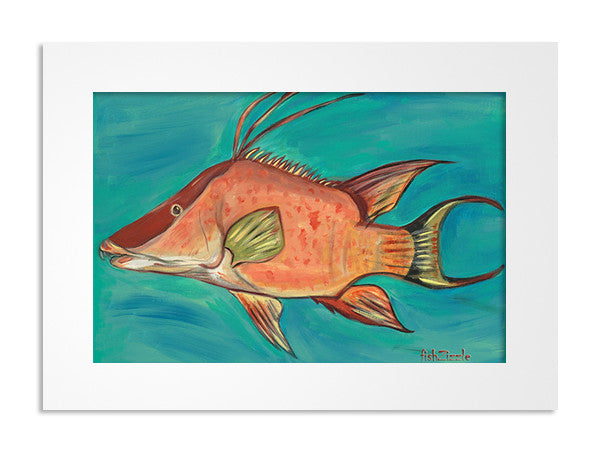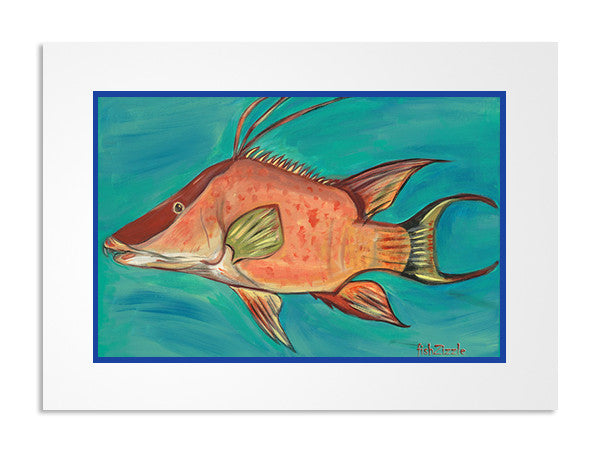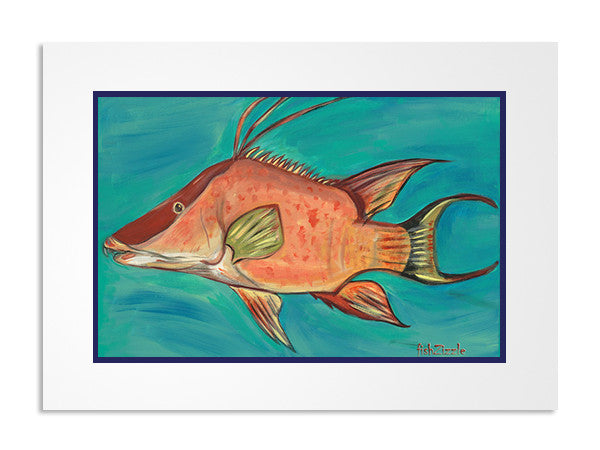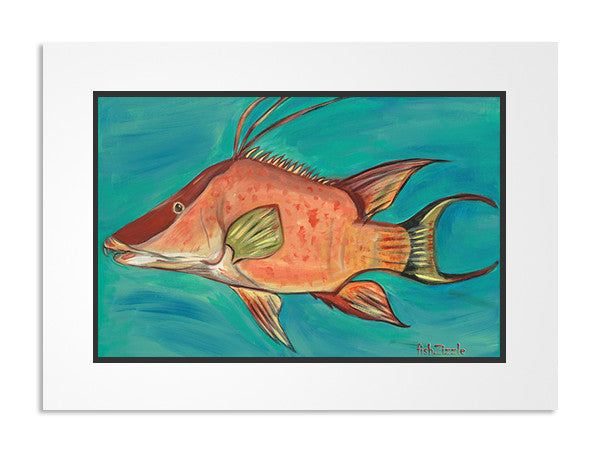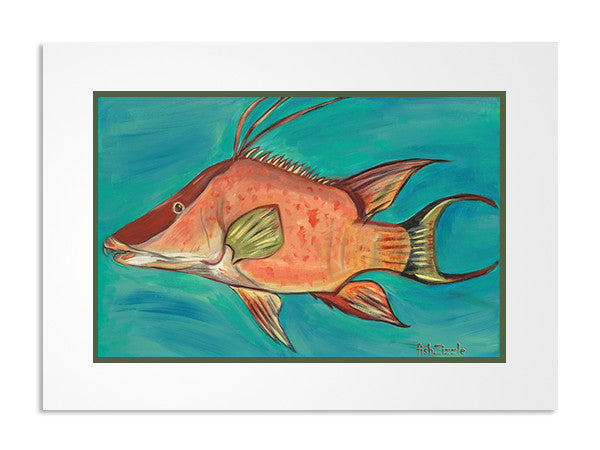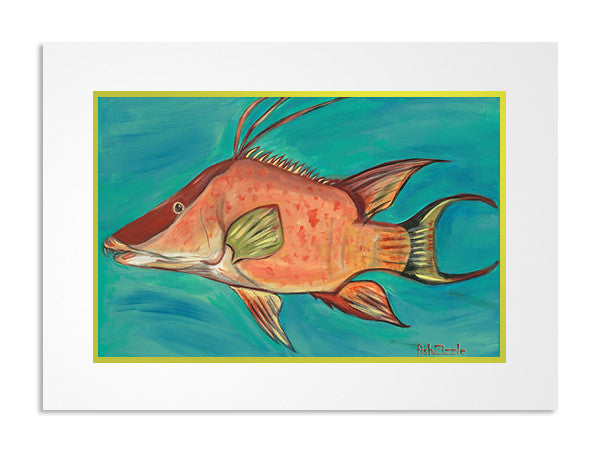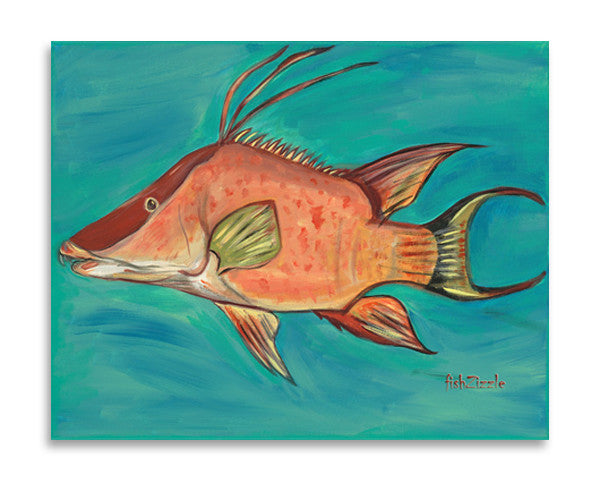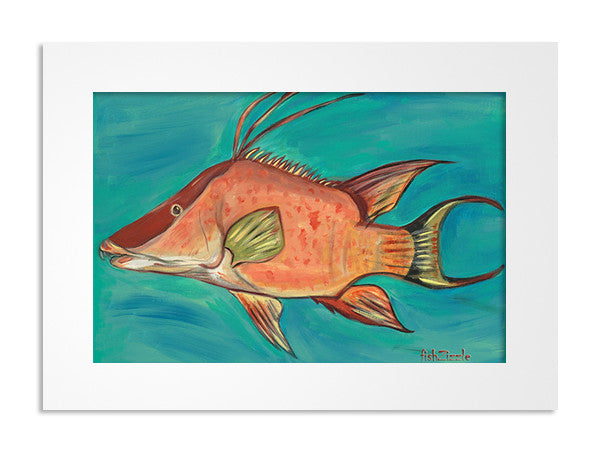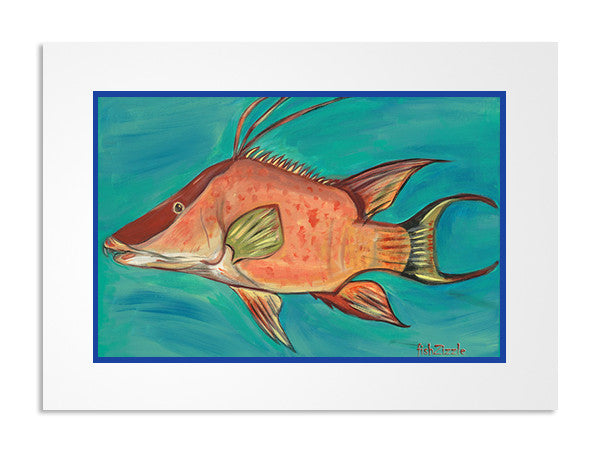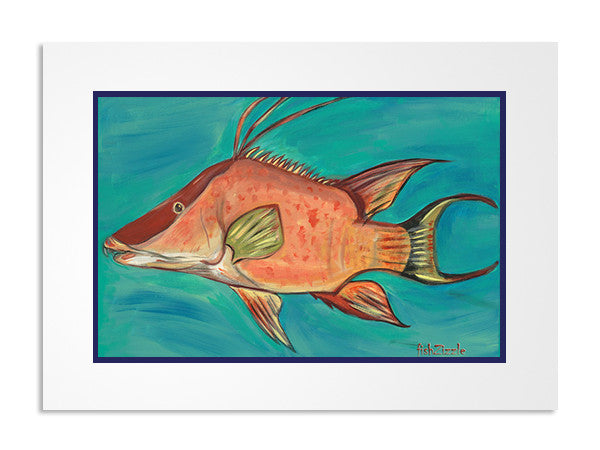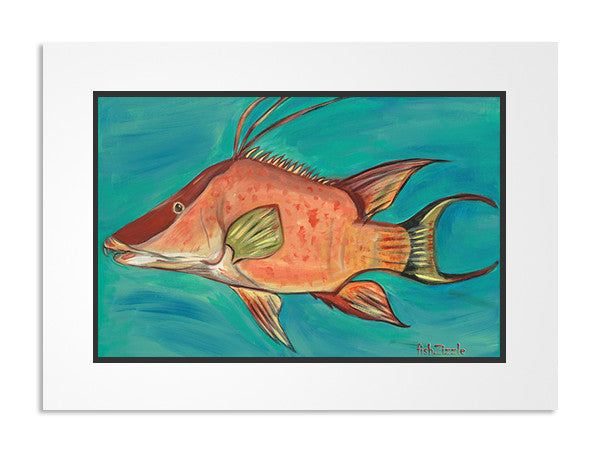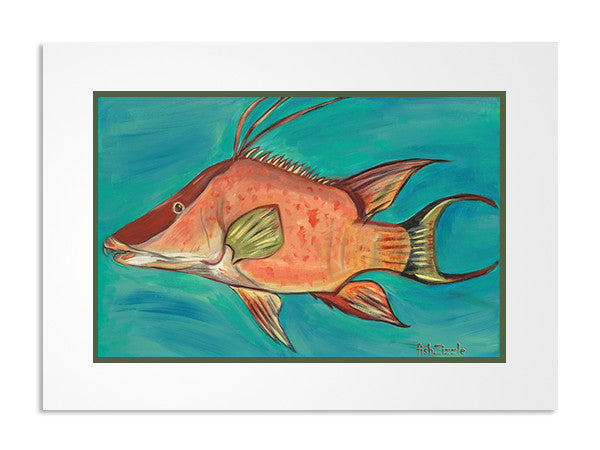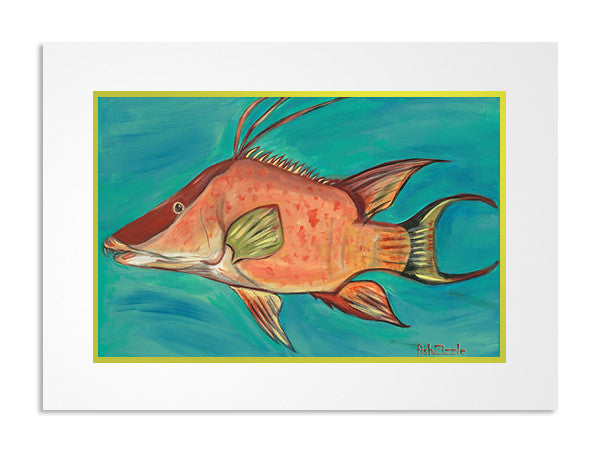 The "BOSS HOG" print features the hog snapper, a very popular fish among sport divers and targets for a Hawaiian sling.  With a hog-shaped head and colorful body, these fish are found in and around tropical reefs in the Atlantic and Caribbean.  Hoggies are prized for their food quality, shoot yours today and get a delicious taste of FishZizzle art! 
Each FishZizzle art print utilizes a giclee" process which creates a high quality image on long lasting fine art paper.  The end result is a stunning print rich in color and visual depth, just like the original painting! 
Catch n Release Guaranty - if you are not 100% satisfied, simply return the product within 10 days to receive a full refund.