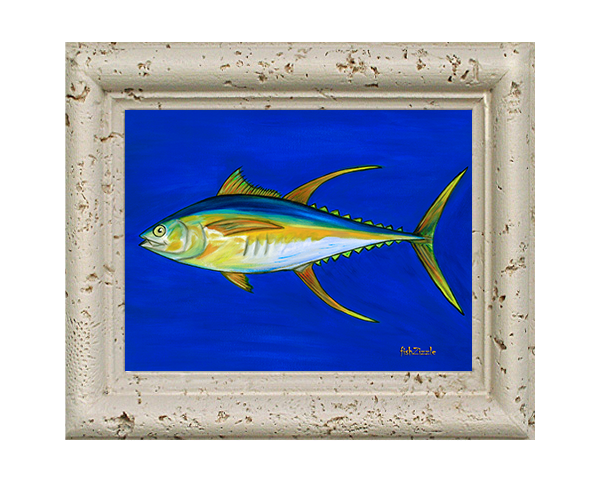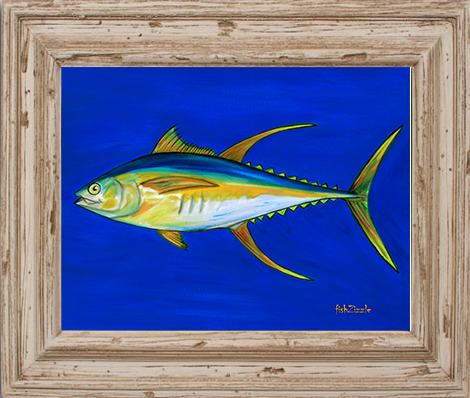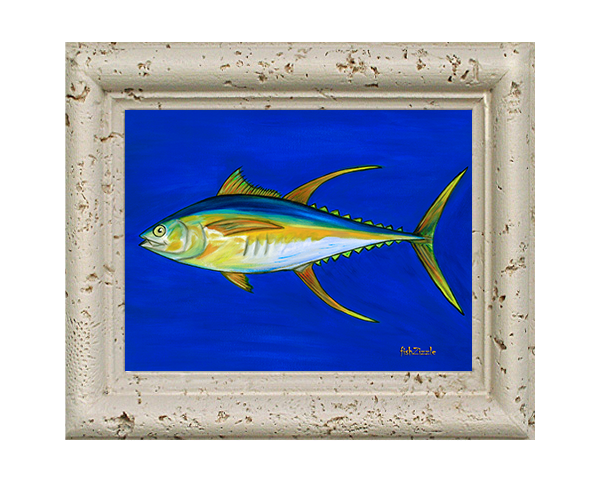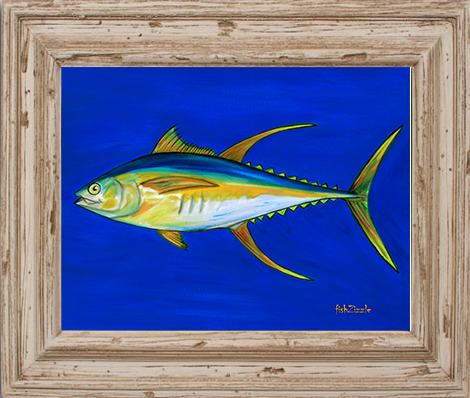 The "CHARLIE" print features the yellowfin tuna, found in pelagic waters of tropical and subtropical oceans worldwide. Most of the commercial catch is canned, but the sashimi marketplace adds significant demand for high-quality fish.  Hook your yellow fin tuna today and get a delicious taste of FishZizzle art! 
Utilizing quality inks and premium porcelain tiles, the FishZizzle artwork is baked on with a high gloss finish to produce a true one of a kind piece of art!
Choose one of the premium lightweight frames to complete the masterpiece!  
Please allow 2-3 weeks for production and delivery.