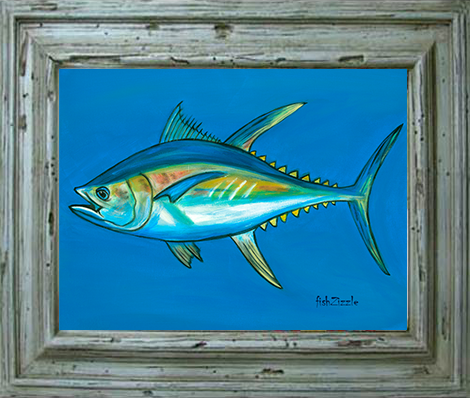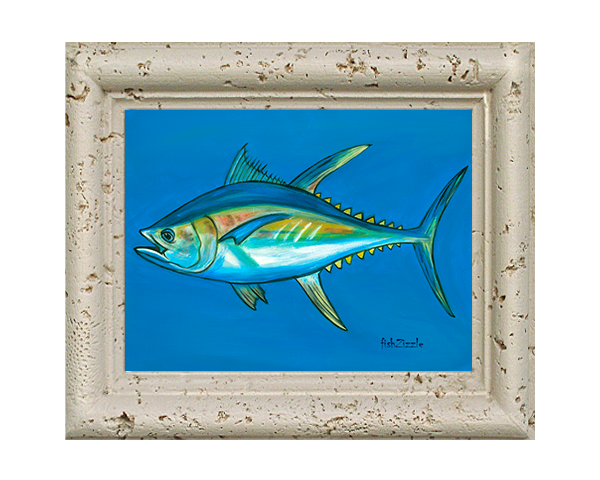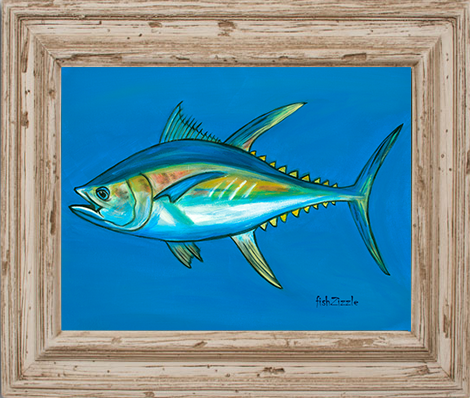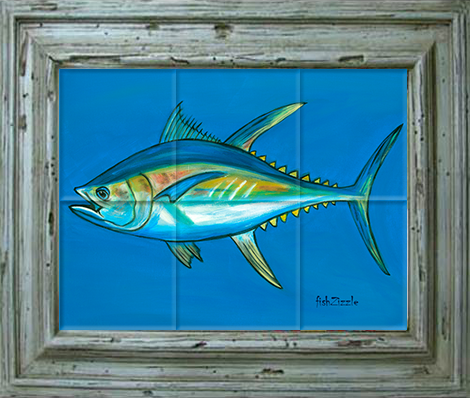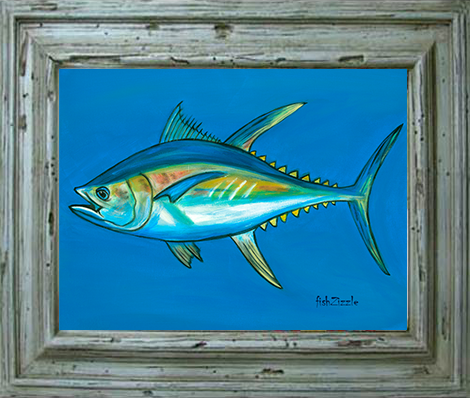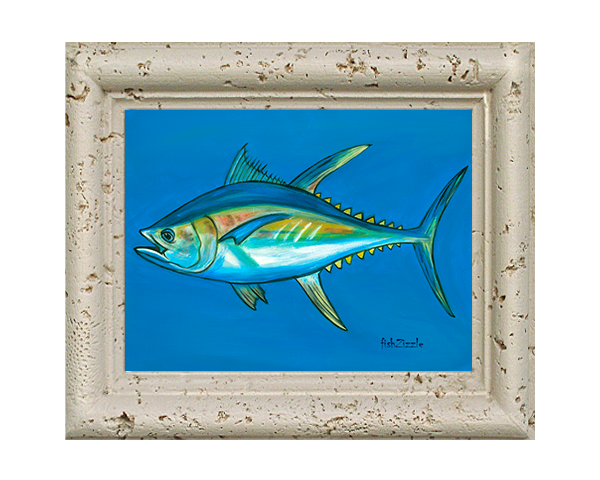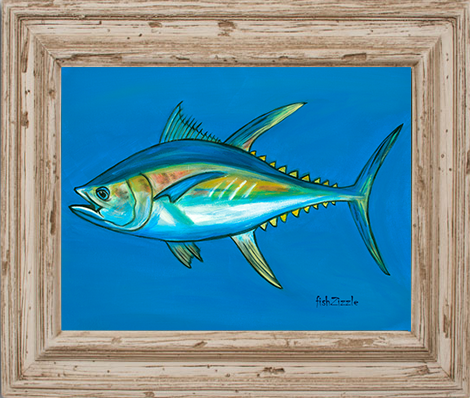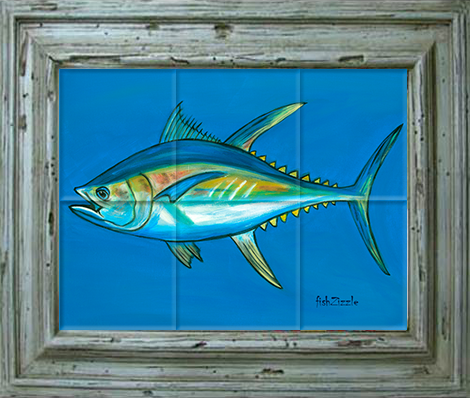 The "Chuck" print features the Big Eye Tuna, an important  prized recreational game fish.  Bigeye  tuna are found in the open waters of all tropical and can grow up to 98 inches in length.  They are an important food fish so hook yours today and get a delicious taste of your FishZizzle art.
Utilizing quality inks and premium porcelain tiles, the FishZizzle artwork is baked on with a high gloss finish to produce a true one of a kind piece of art!
Choose one of the premium lightweight frames to complete the masterpiece!  
Please allow 2-3 weeks for production and delivery.