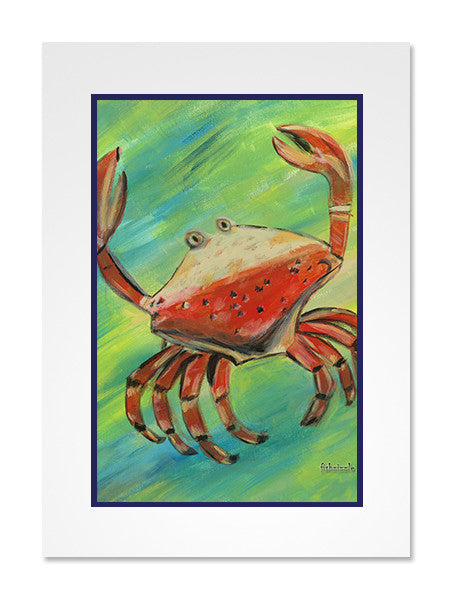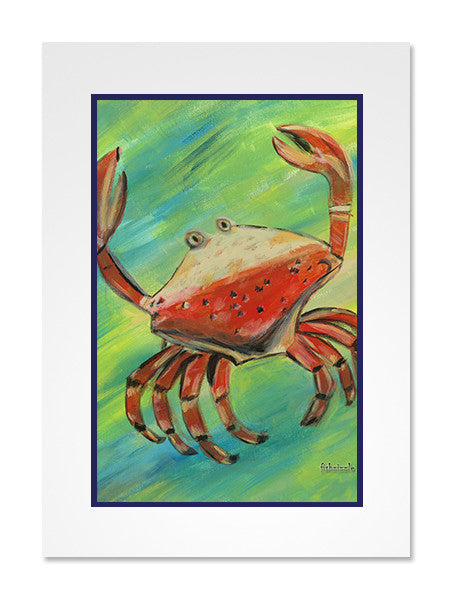 The "CRABBY" print features the Dungeness crab, a species of crab that inhabits eelgrass beds and water bottoms on the west coast of North America.  A popular seafood prized for its sweet and tender flesh, the dungeness crab is a true delicatessen.  Crack open yours today and get a delicious taste of FishZizzle art!
Each FishZizzle art print utilizes a "giclee" process which creates a high quality image on long lasting fine art paper.  The end result is a stunning print rich in color and visual depth, just like the original painting! 
Catch n Release Guaranty - if you are not 100% satisfied, simply return the product within 10 days to receive a full refund.