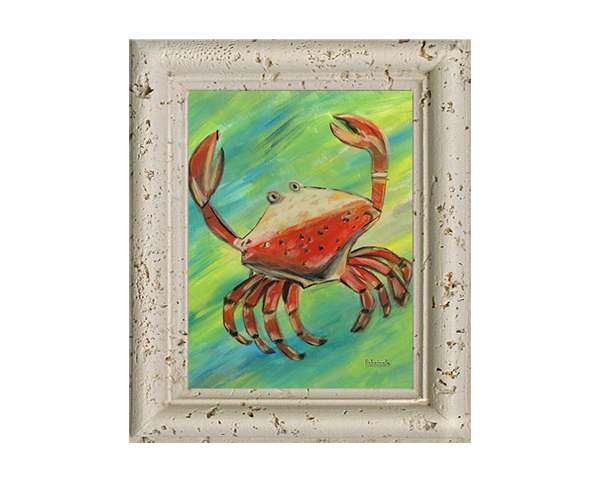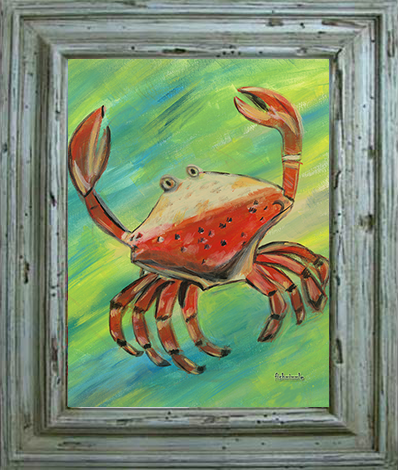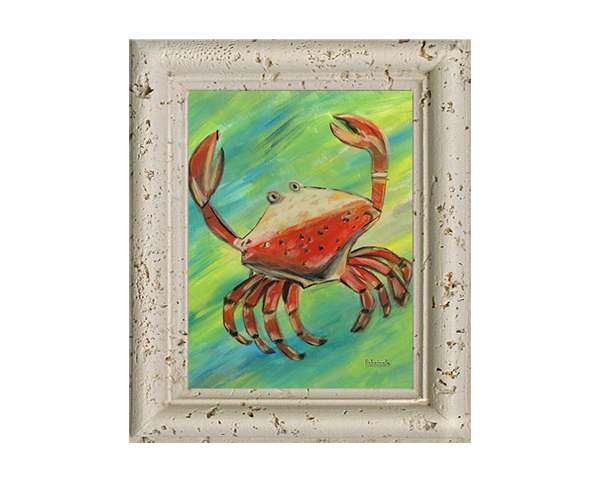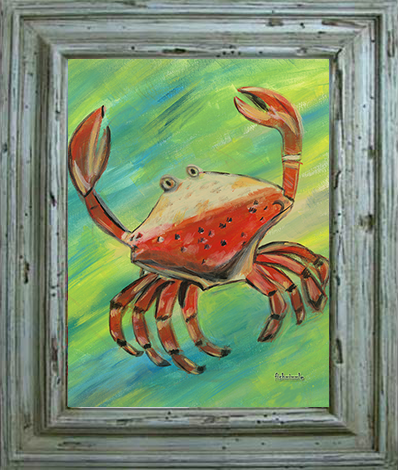 The "CRABBY" print features the Dungeness crab, a species of crab that inhabits eelgrass beds and water bottoms on the west coast of North America.  A popular seafood prized for its sweet and tender flesh, the dungeness crab is a true delicatessen.  Crack open yours today and get a delicious taste of FishZizzle art!
Utilizing quality inks and premium porcelain tiles, the FishZizzle artwork is baked on with a high gloss finish to produce a true one of a kind piece of art!
Choose one of the premium lightweight frames to complete the masterpiece!  
Please allow 2-3 weeks for production and delivery.