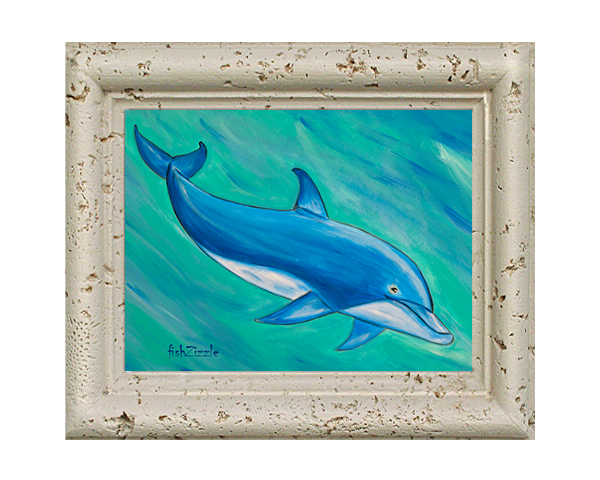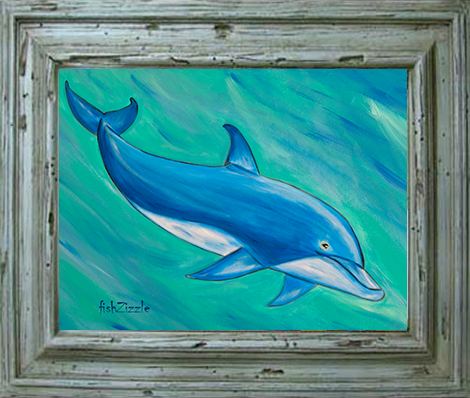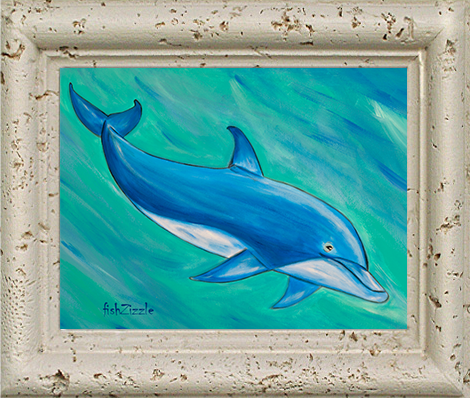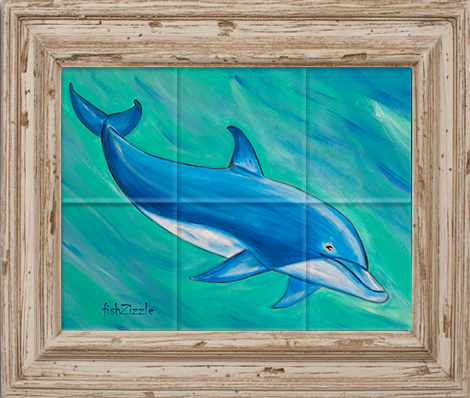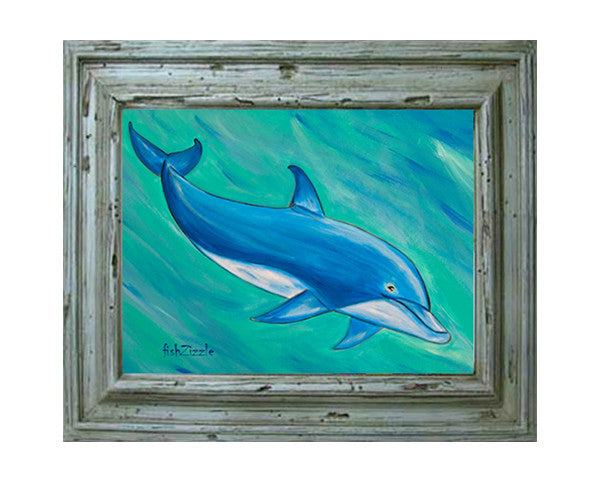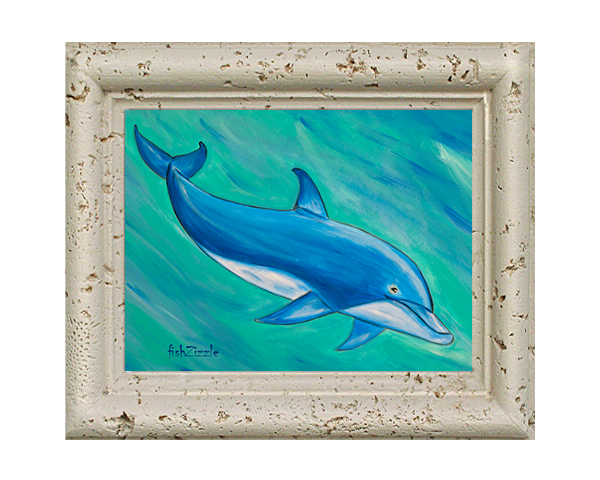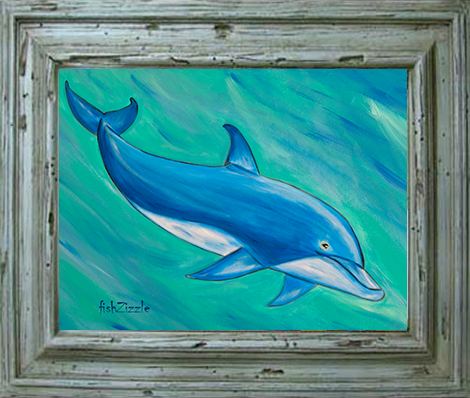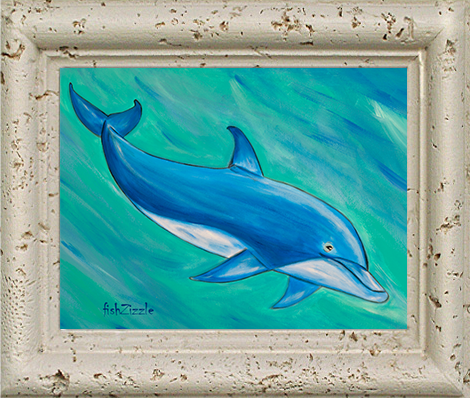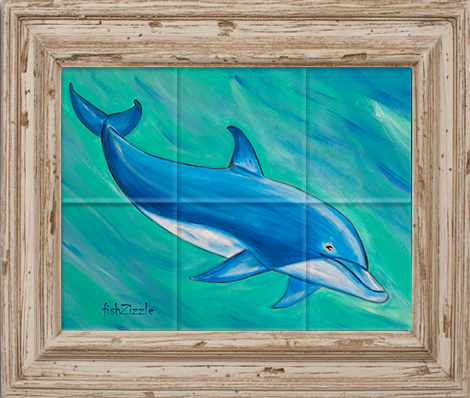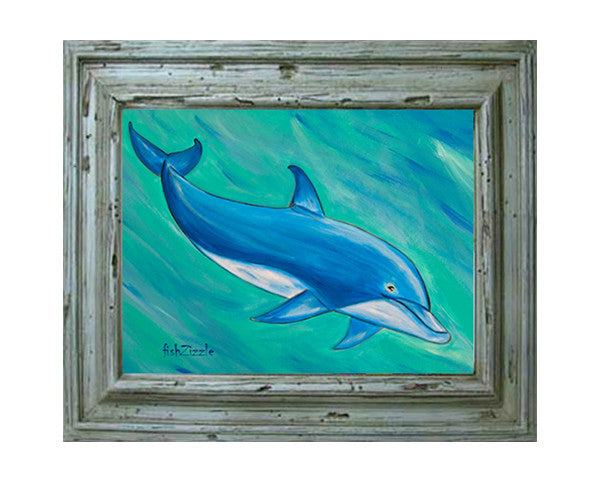 The "Dollie" print features the dolphin, a highly social animal often living in pods of up to a dozen individuals.  In places with a high abundance of food, pods can merge temporarily, forming a superpod; which can exceed 1,000 dolphins. Dolphins will stay with injured or ill individuals, even helping them to breathe by bringing them to the surface if needed.  Get to know Dollie and bring her home today!
Utilizing quality inks and premium porcelain tiles, the FishZizzle artwork is baked on with a high gloss finish to produce a true one of a kind piece of art!
Choose one of the premium lightweight frames to complete the masterpiece!  
Please allow 2-3 weeks for production and delivery.