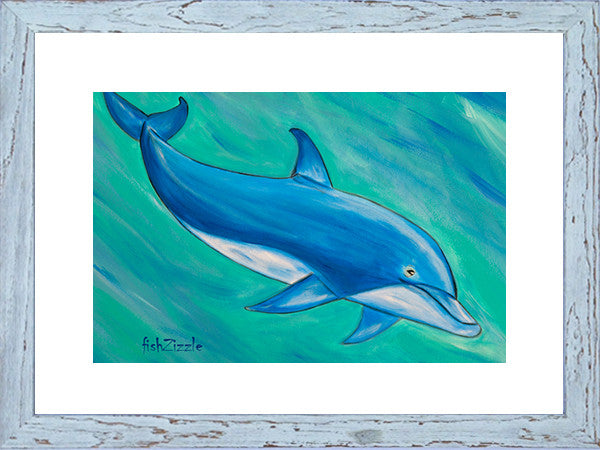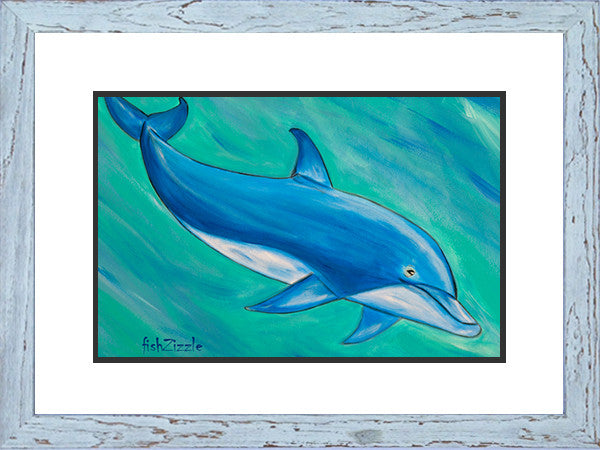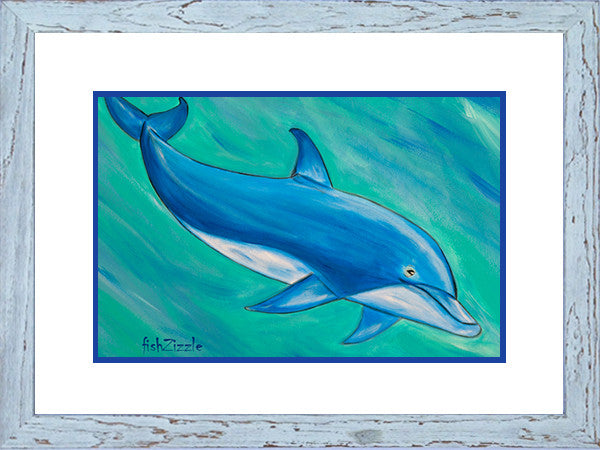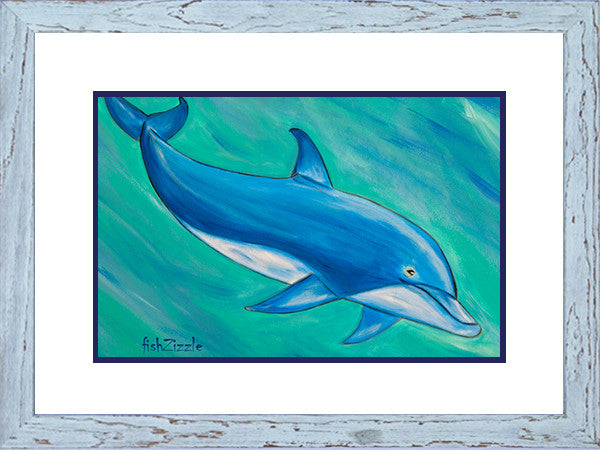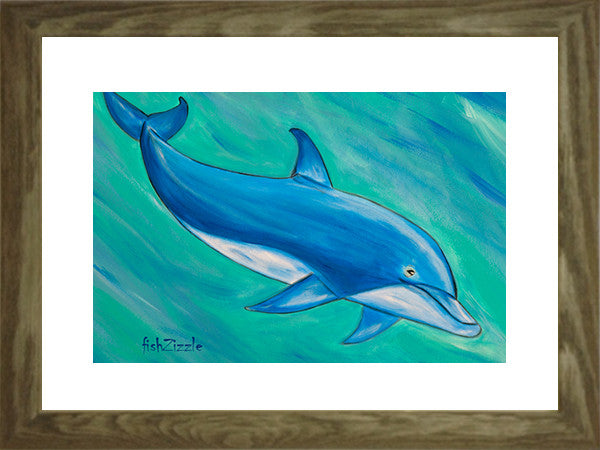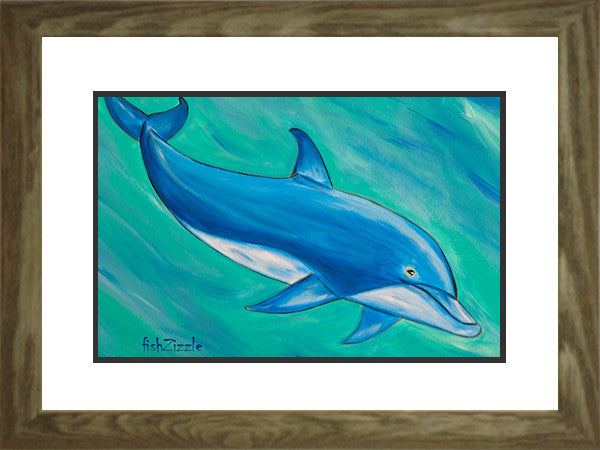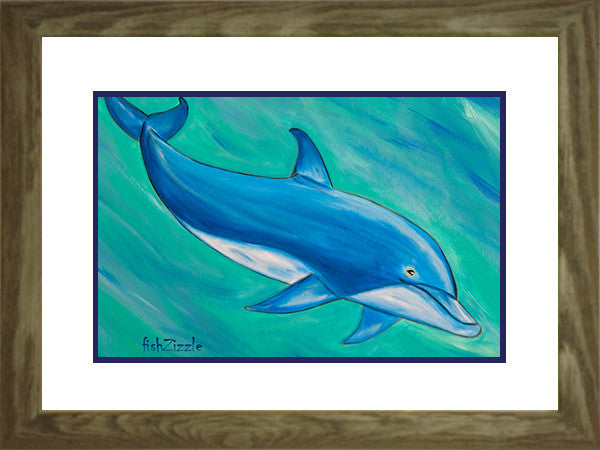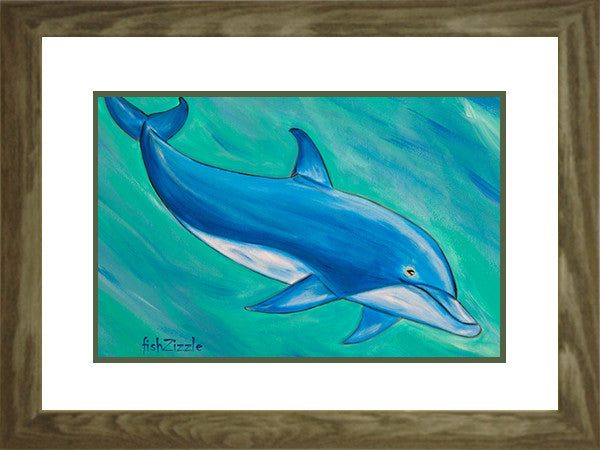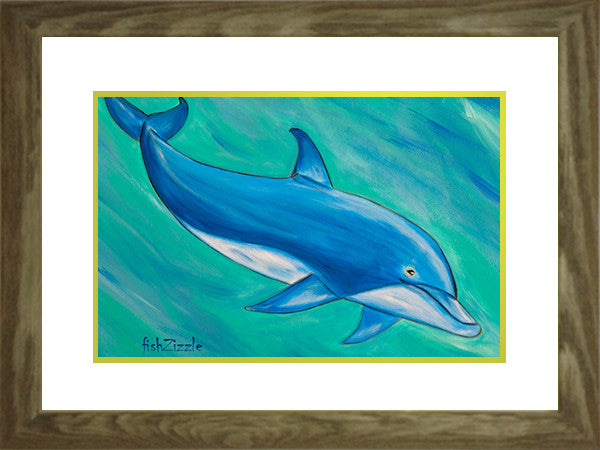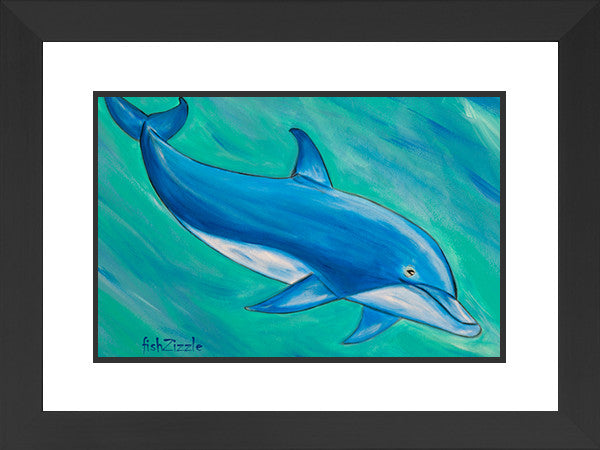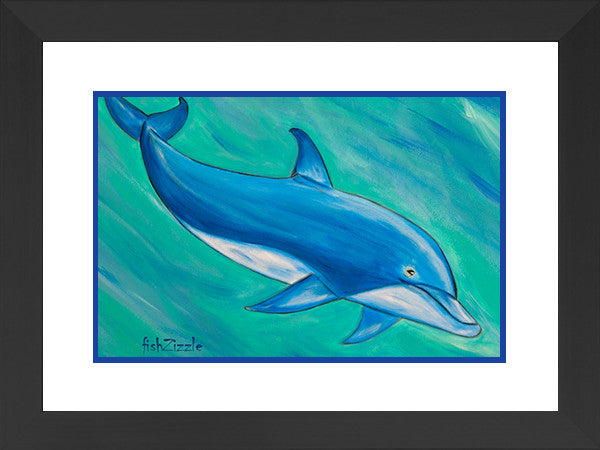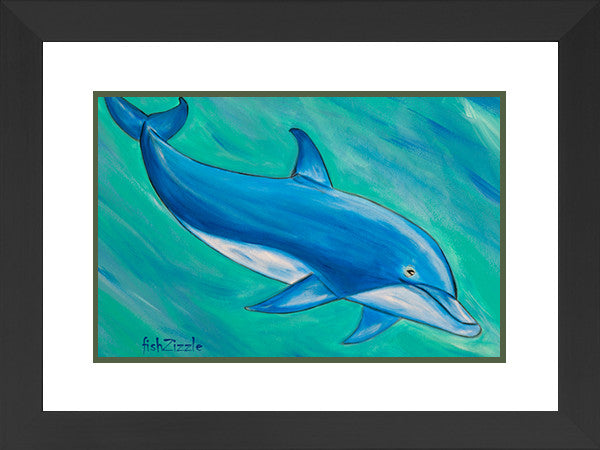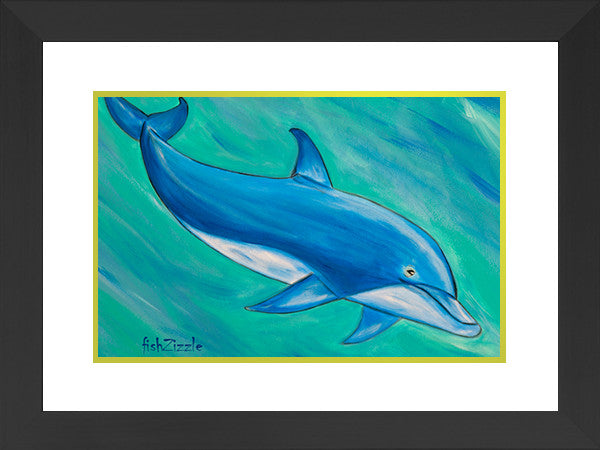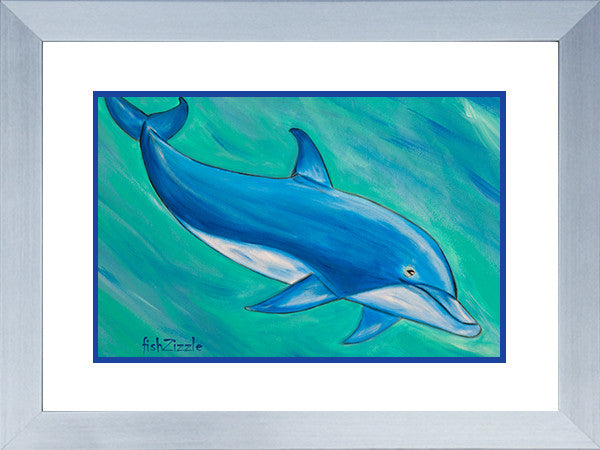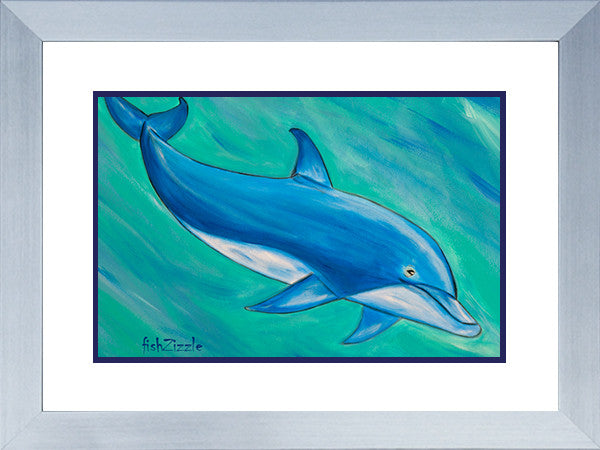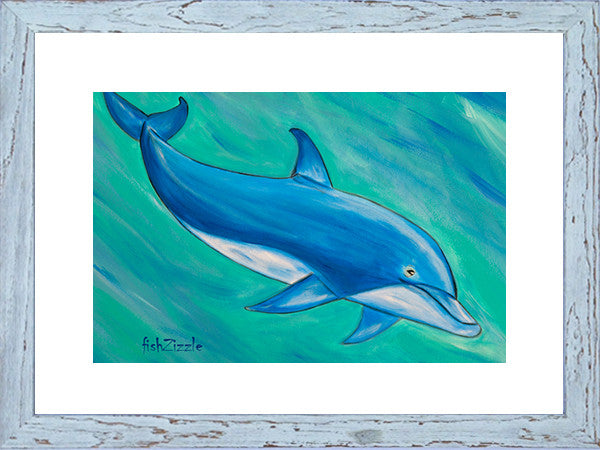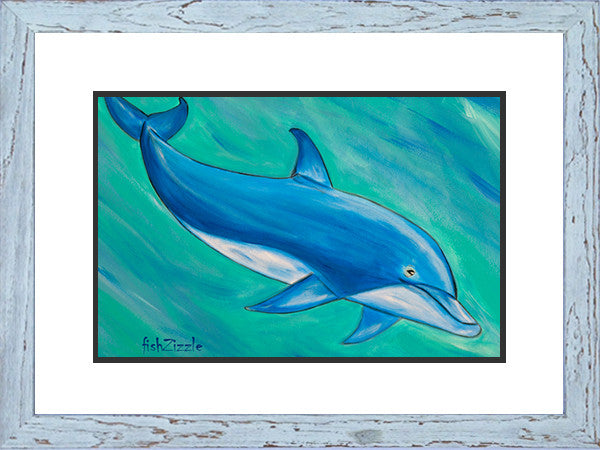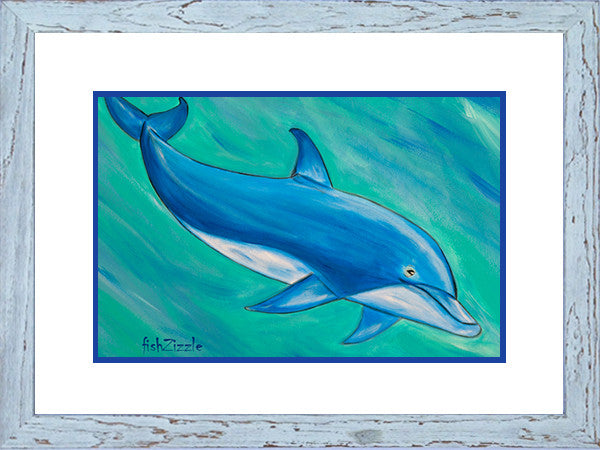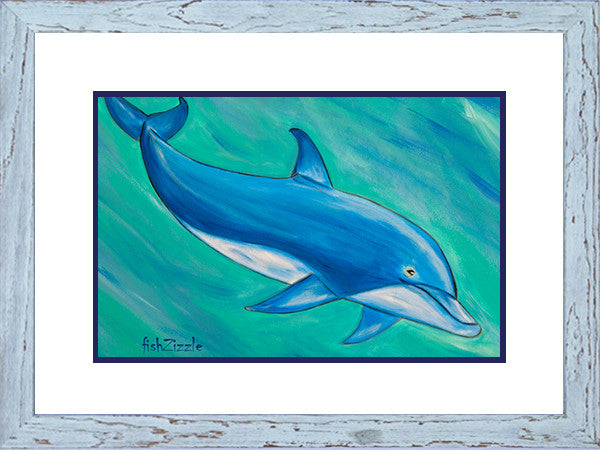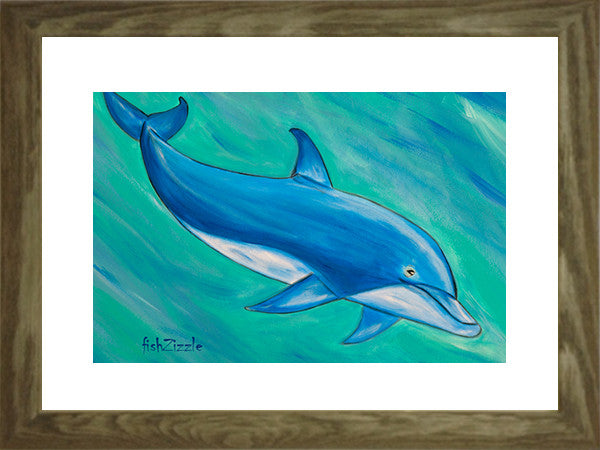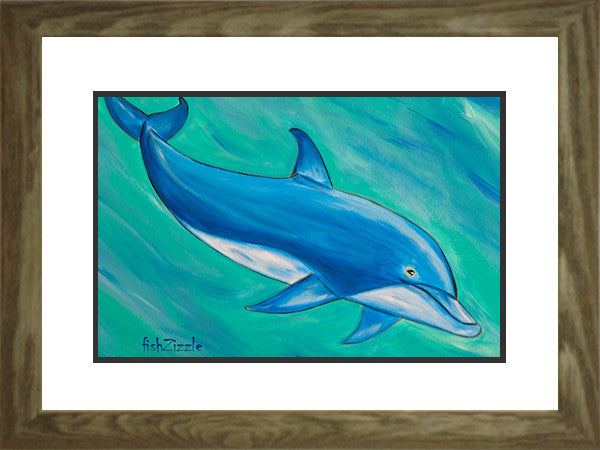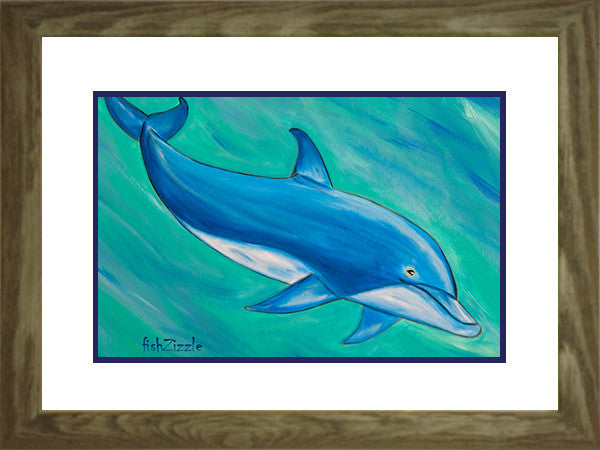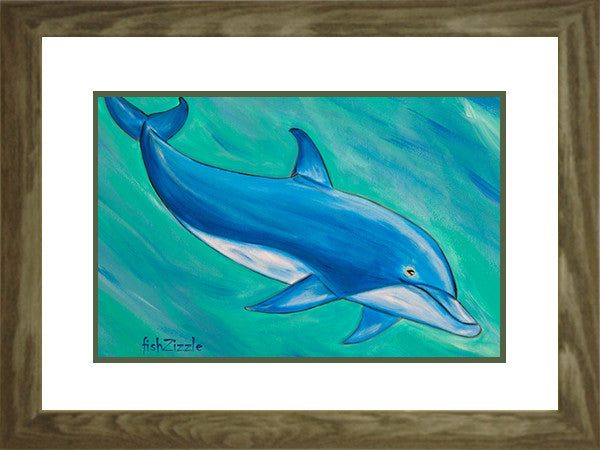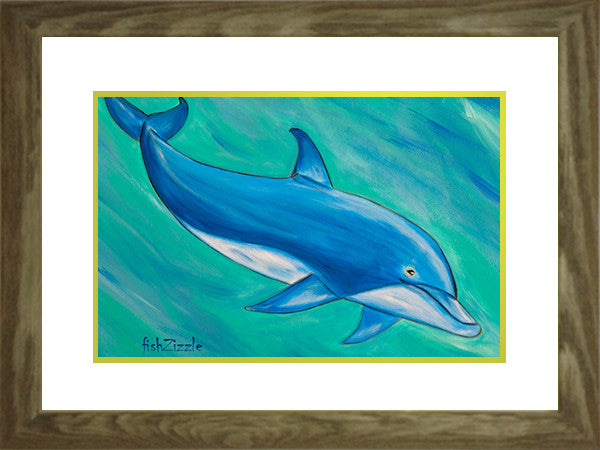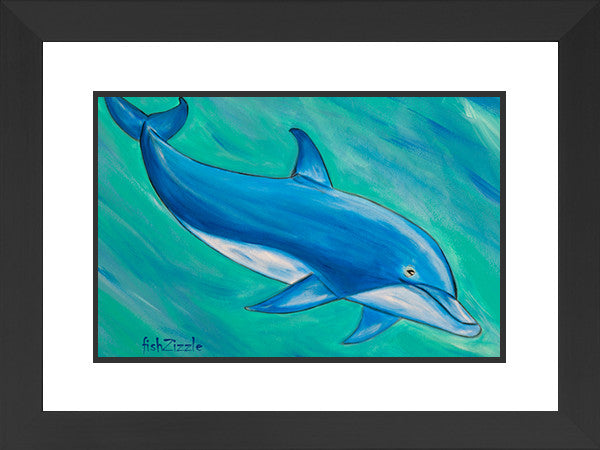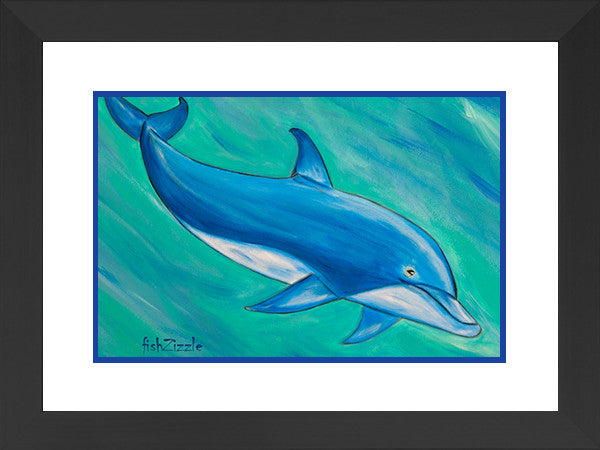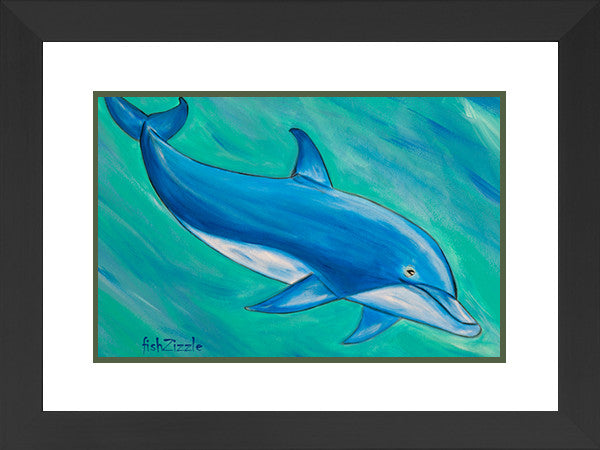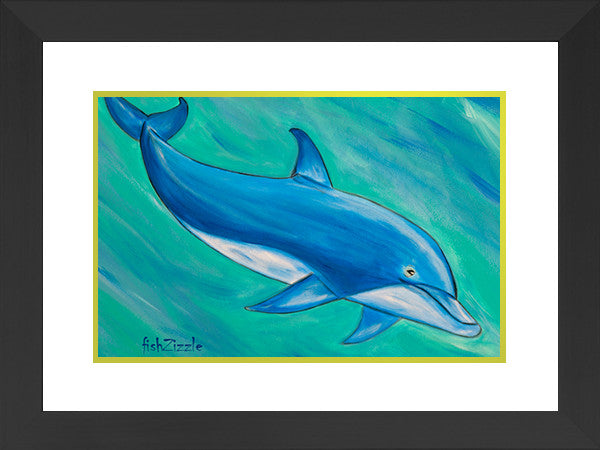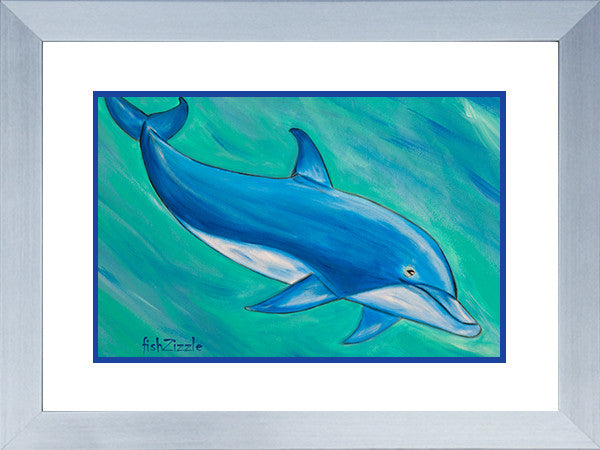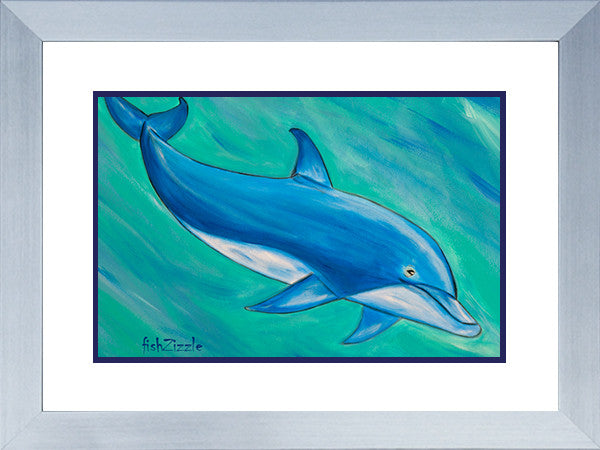 The "Dollie" print features the dolphin, a highly social animal often living in pods of up to a dozen individuals.  In places with a high abundance of food, pods can merge temporarily, forming a superpod; which can exceed 1,000 dolphins. Dolphins will stay with injured or ill individuals, even helping them to breathe by bringing them to the surface if needed.  Get to know Dollie and bring her home today!
Each FishZizzle art print utilizes a "giclee" process which creates a high quality image on long lasting fine art paper.  The end result is a stunning print rich in color and visual depth, just like the original painting!
Frame sizes are based on the dimensions of the outer mat, for outer frame measurements add an additional 1 - 2 inches per side.  
Please allow 2-3 weeks for delivery on all custom framed art.  
Catch n Release Guaranty - if you are not 100% satisfied, simply return the product within 10 days to receive a full refund.