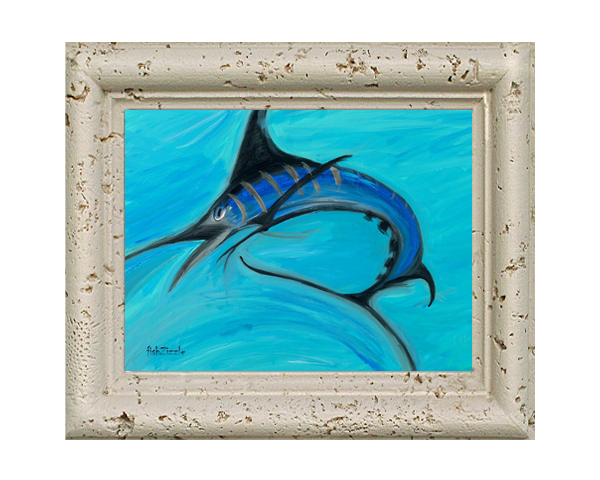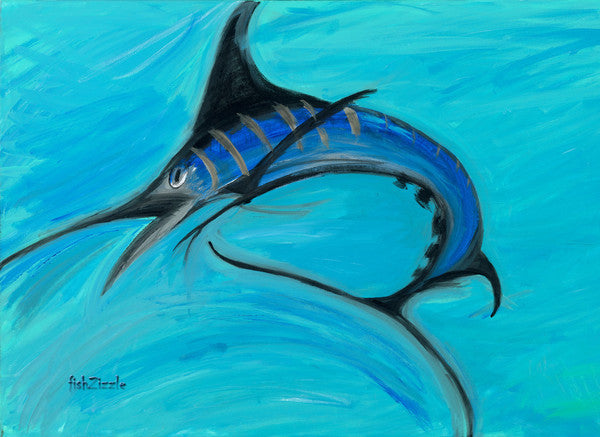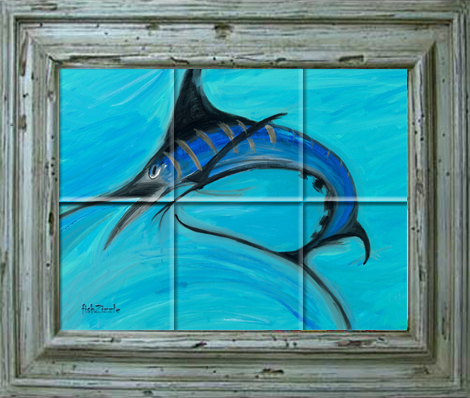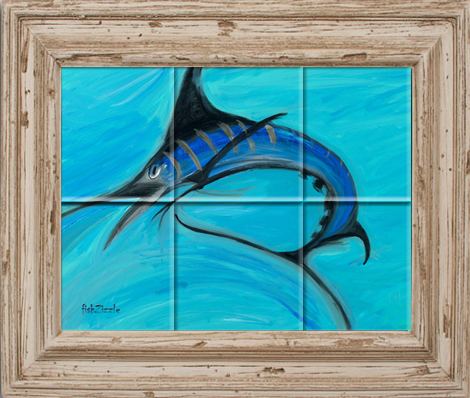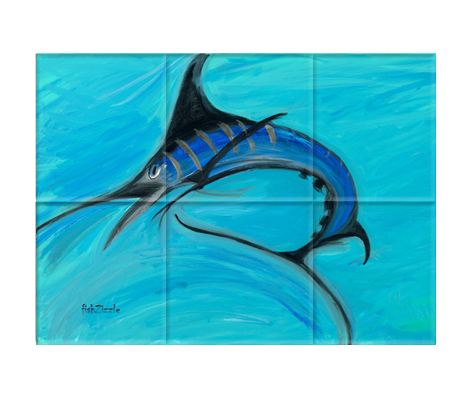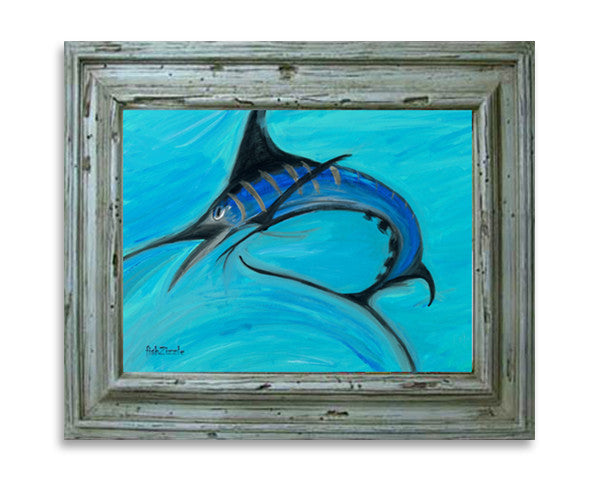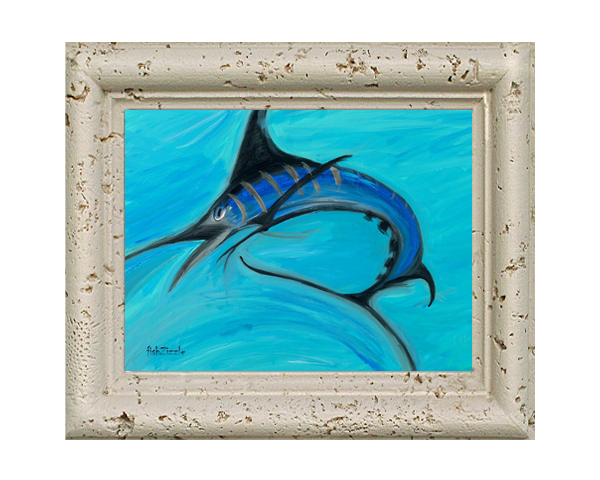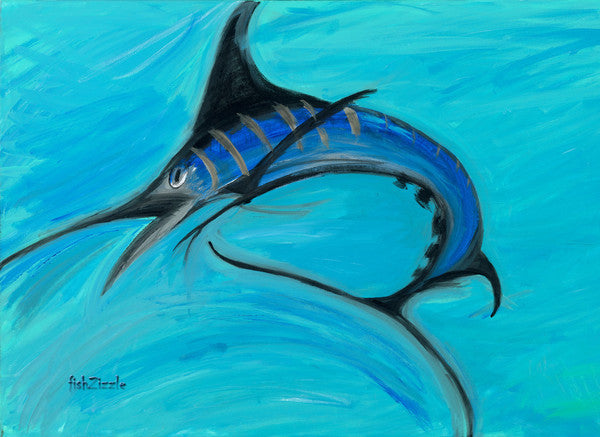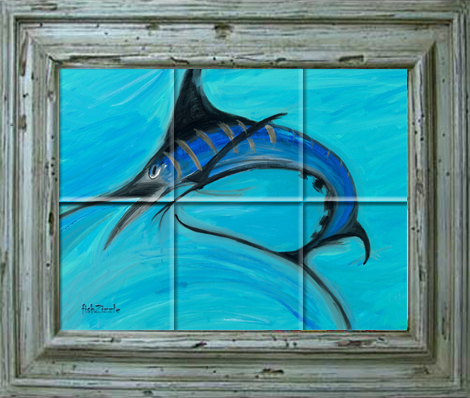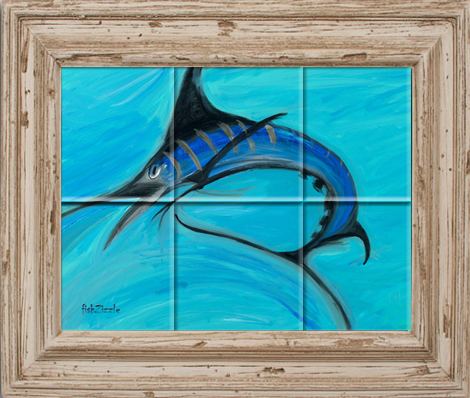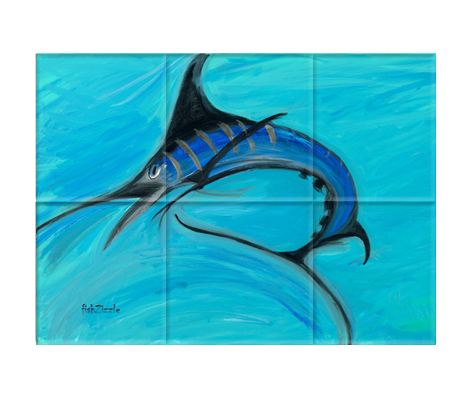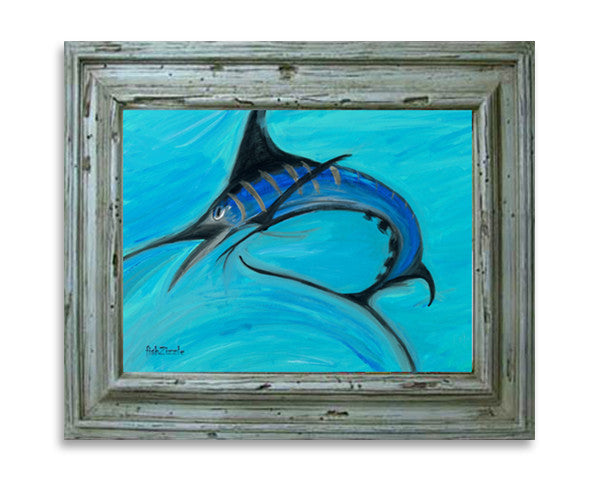 The "HARMAN MARLIN" print features the Blue Marlin, a highly prized game fish found throughout the tropic waters of the Atlantic, Indian and Pacific Ocean.  The world record size is documented at 1803 pounds!  Set the hook now before this trophy fish jumps off the line!
Utilizing quality inks and premium porcelain tiles, the FishZizzle artwork is baked on with a high gloss finish to produce a true one of a kind piece of art!
Choose one of the premium lightweight frames to complete the masterpiece!  
Please allow 2-3 weeks for production and delivery.