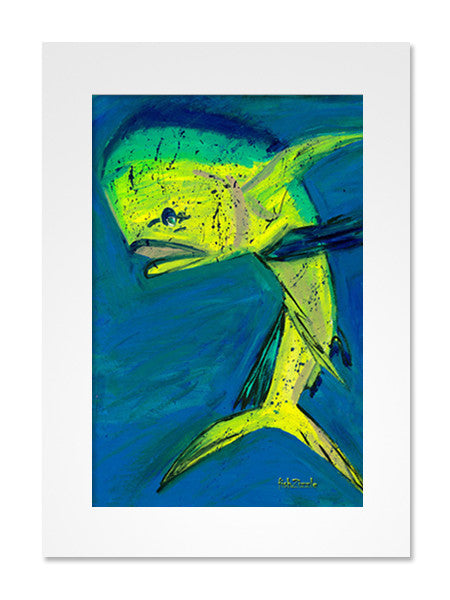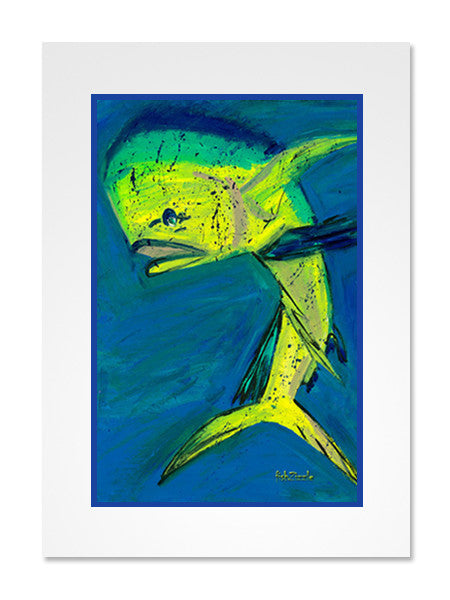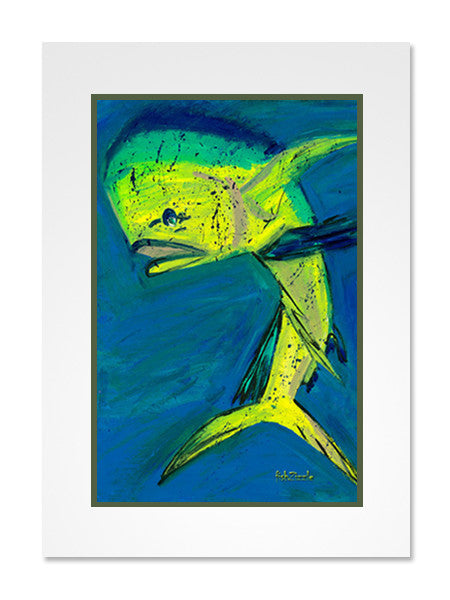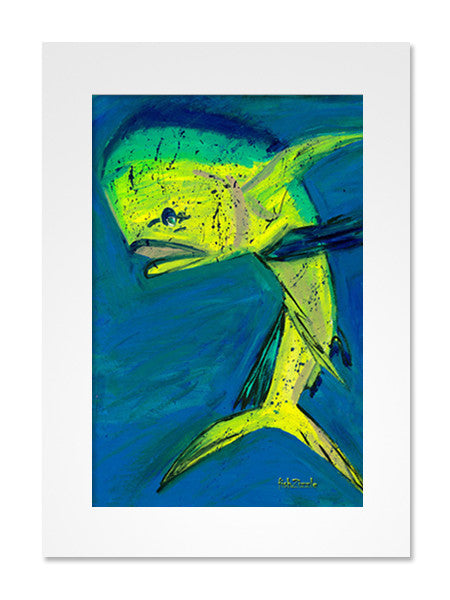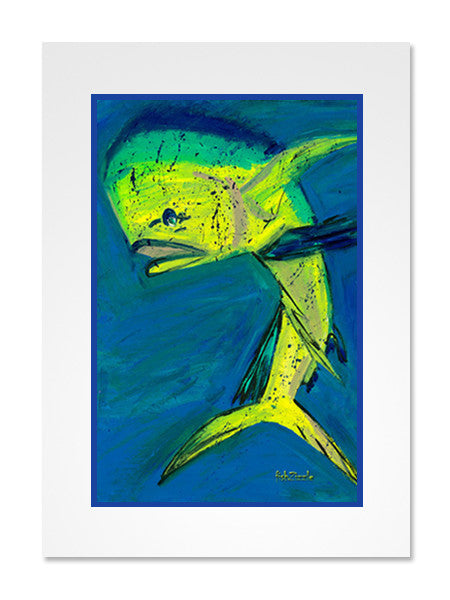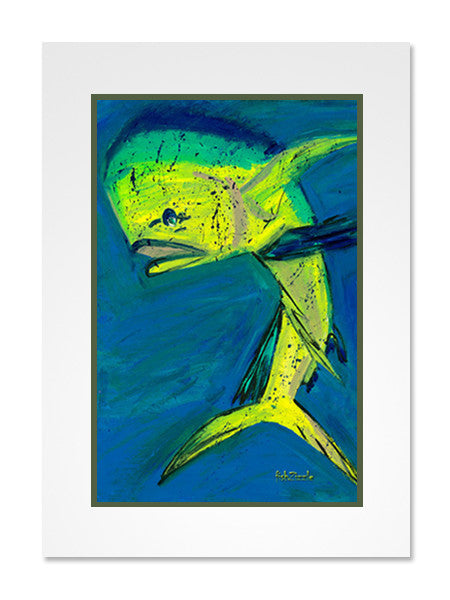 The "HAUGHTY" print features the mahi-mahi, also known as the Dorado or Dolphin fish, found in tropical waters throughout the world.  Distinguished by it's dazzling colors: iridescent blues and greens on the sides and back, the mahi-mahi average 15 - 30 lbs.  Catch your HAUGHTY today and get a taste of FishZizzle art! 
Each FishZizzle art print utilizes a "giclee" process which creates a high quality image on long lasting fine art paper.  The end result is a stunning print rich in color and visual depth, just like the original painting! 
Catch n Release Guaranty - if you are not 100% satisfied, simply return the product within 10 days to receive a full refund.