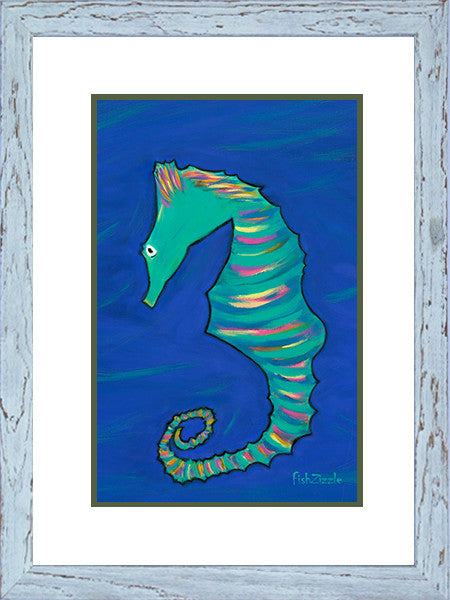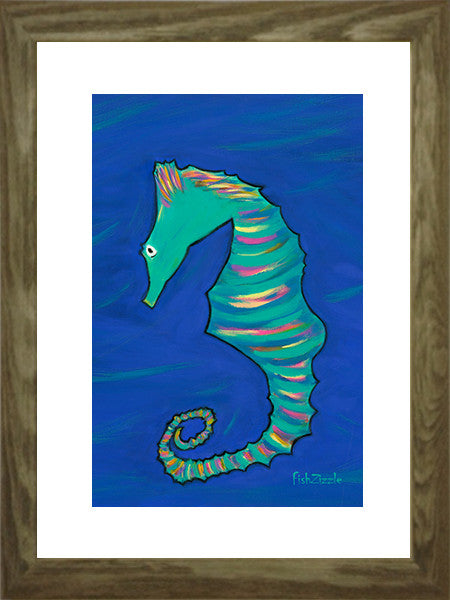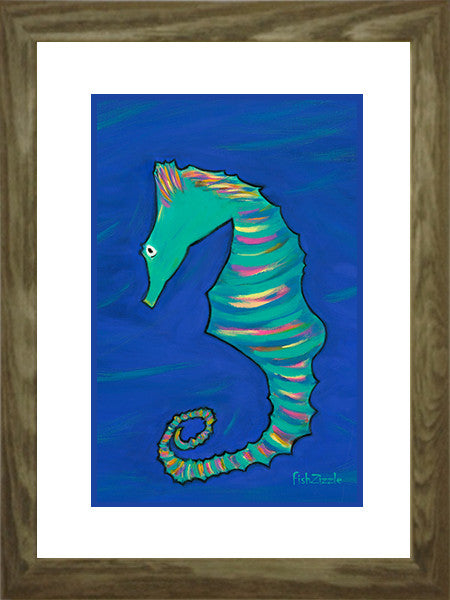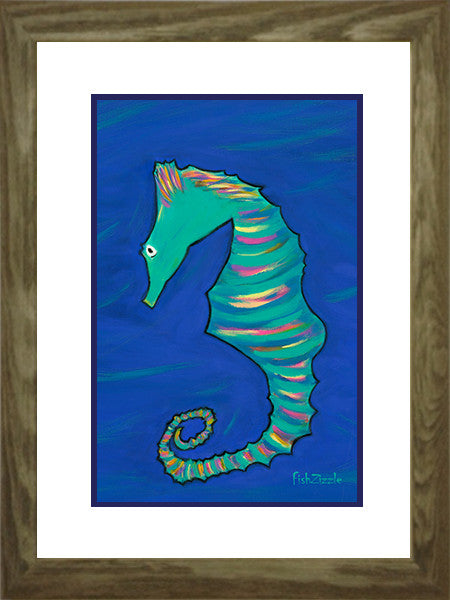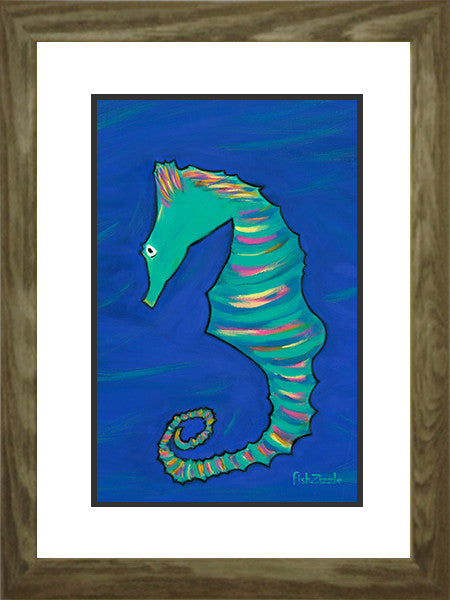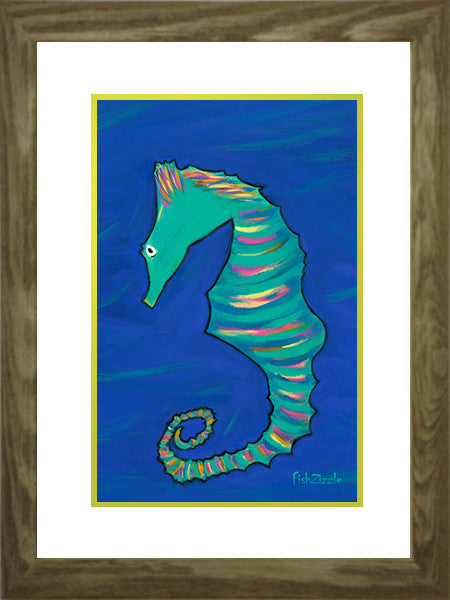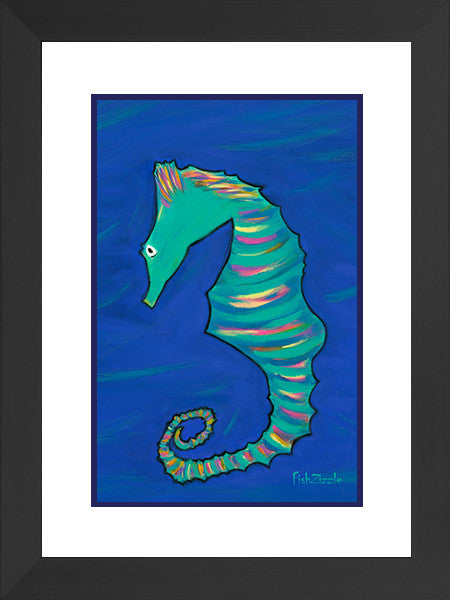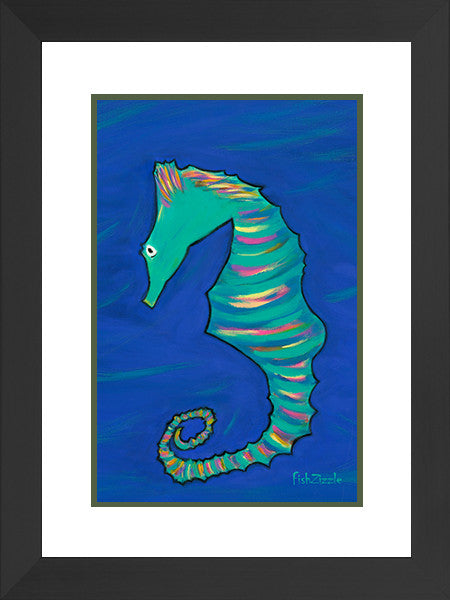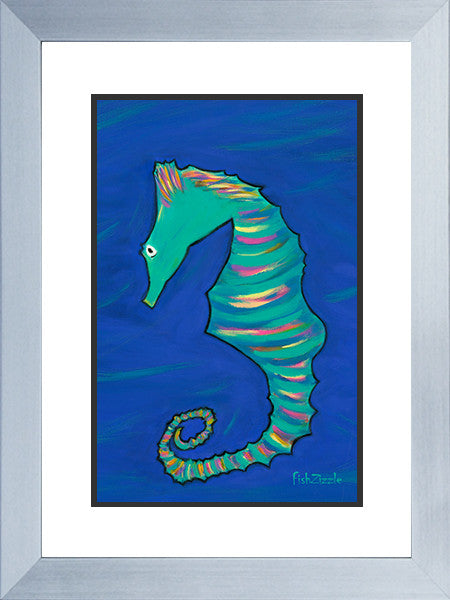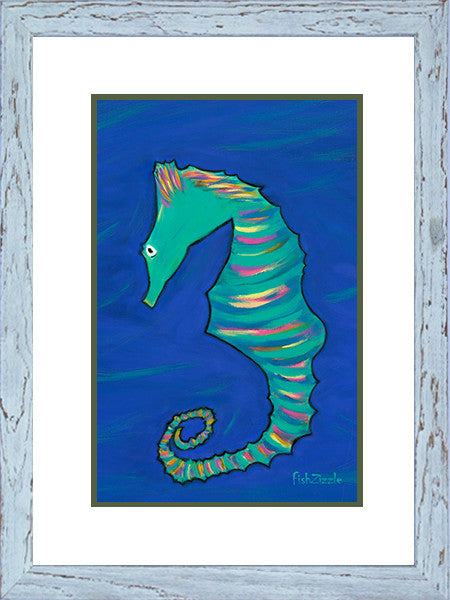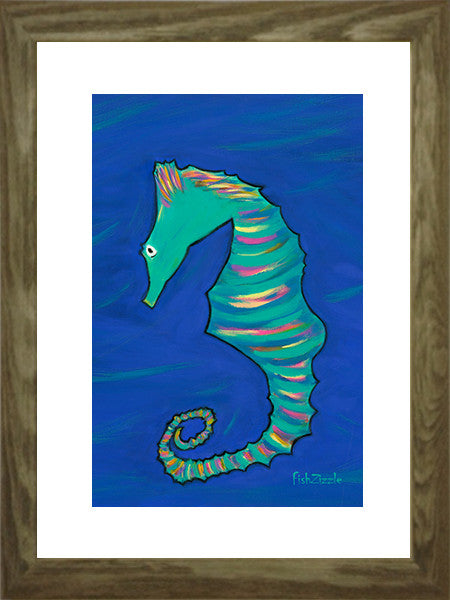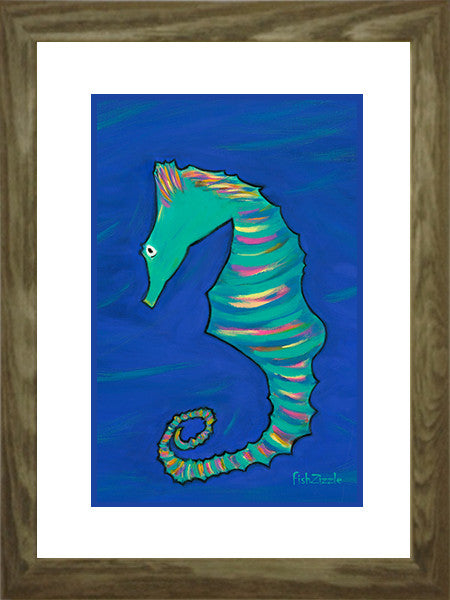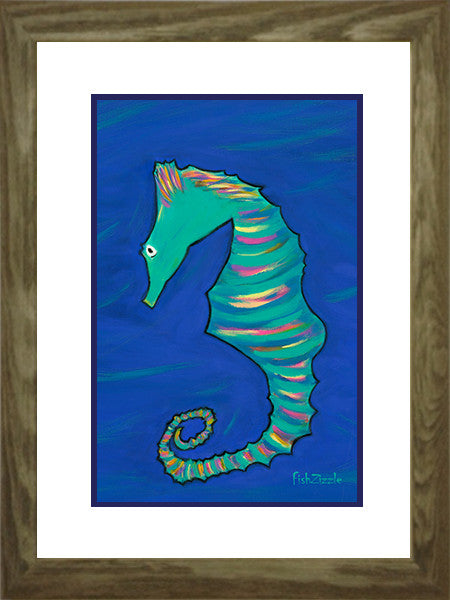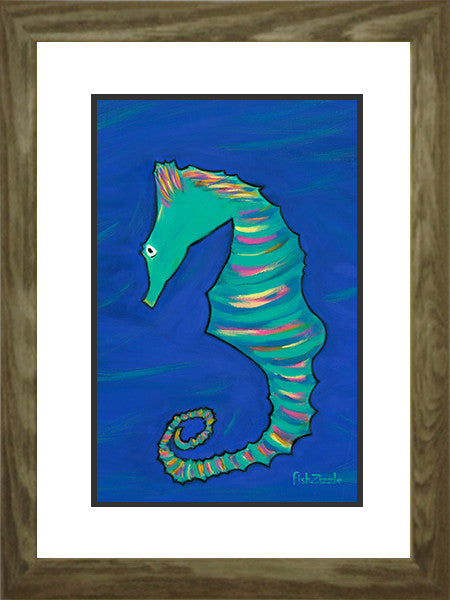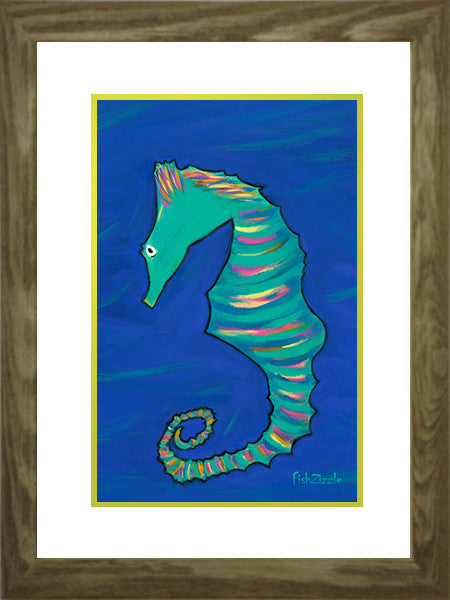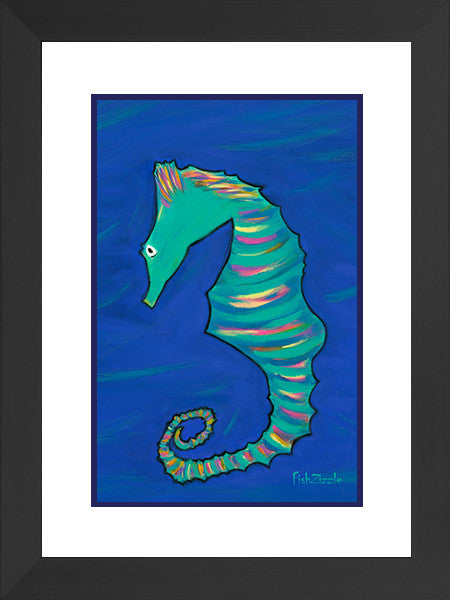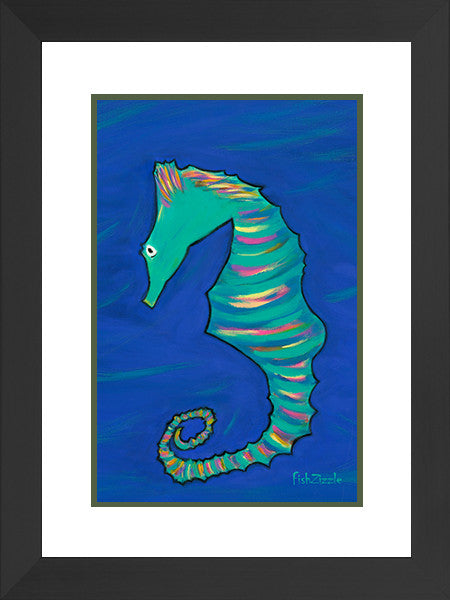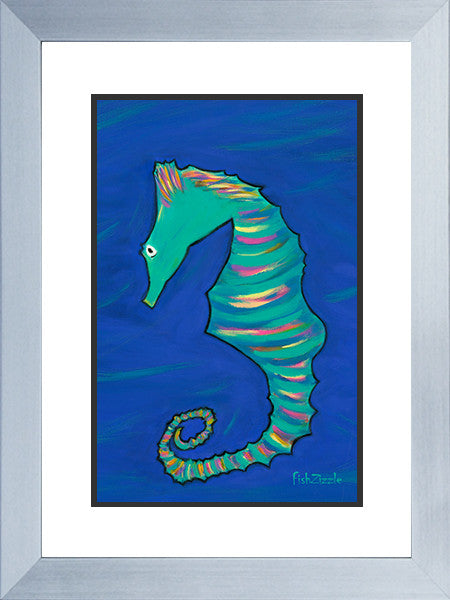 The "Sea Biscuit" print features the Seahorse.  Seahorses are mainly found in shallow tropical and temperate waters throughout the world, and live in sheltered areas such as sea grass beds, coral reefs, or mangroves.  These upright-swimming fish can range in size from 0.6 inches  to 14 inches long.  Head off to the reefs and lure in your winning FishZizzle art today.
Each FishZizzle art print utilizes a "giclee" process which creates a high quality image on long lasting fine art paper.  The end result is a stunning print rich in color and visual depth, just like the original painting!
Frame sizes are based on the dimensions of the outer mat, for outer frame measurements add an additional 1 - 2 inches per side.  
Please allow 2-3 weeks for delivery on all custom framed art.  
Catch n Release Guaranty - if you are not 100% satisfied, simply return the product within 10 days to receive a full refund.