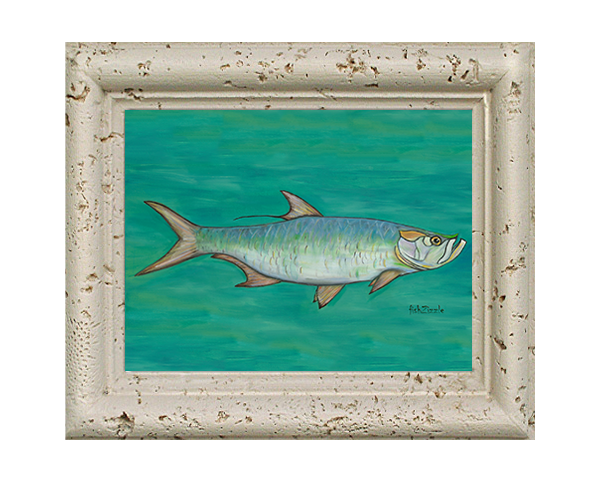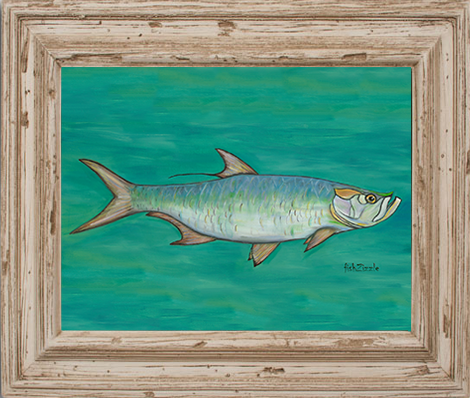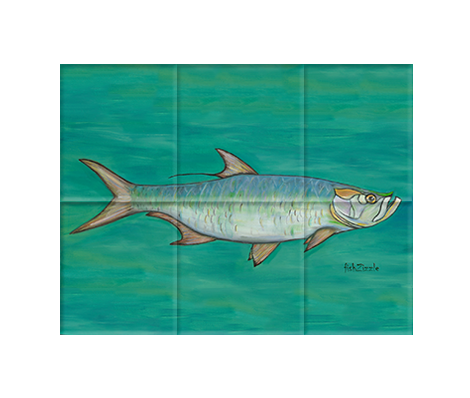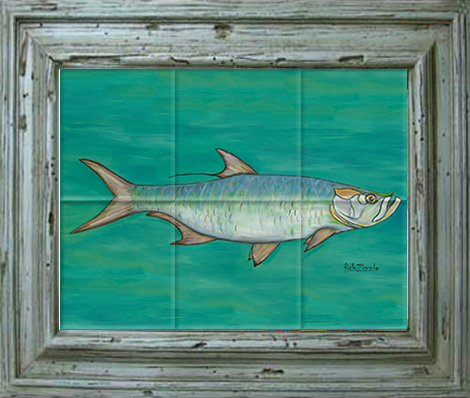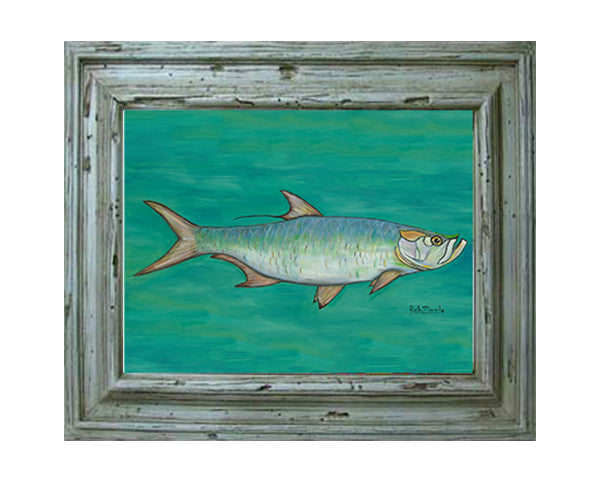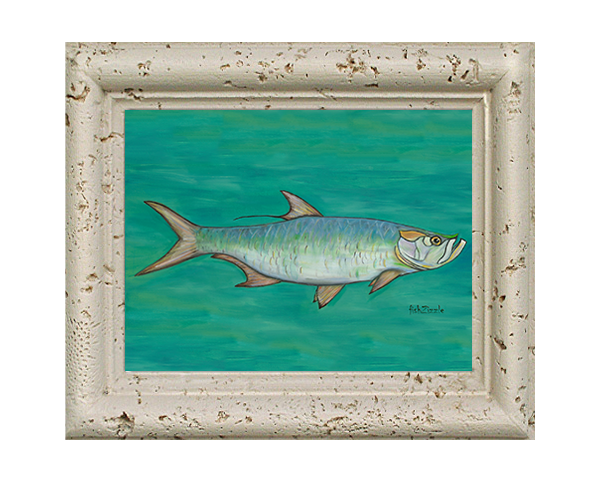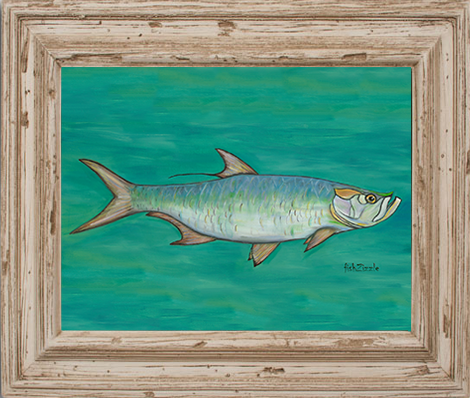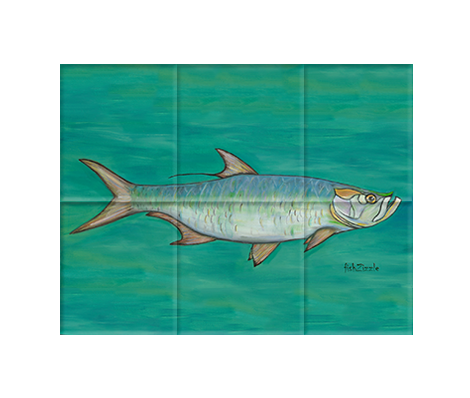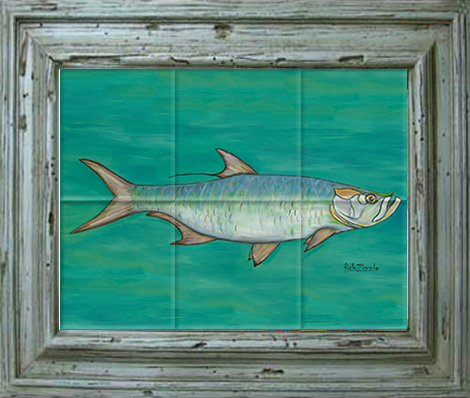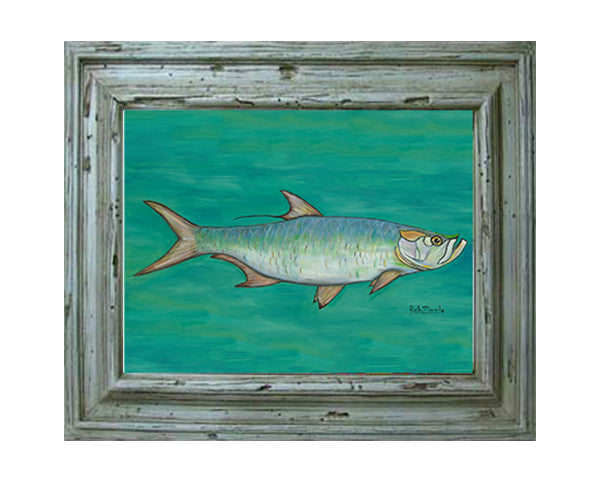 The "TARZAN" print features the tarpon, a superior game fish found in the tropical waters throughout the world.  Once hooked, tarpon put up a stubborn and spectacular fight, often leaping up to 10 feet out of the water. Known as one of the first saltwater species to be declared a game fish, catch and mount your FishZizzle art today. 
Utilizing quality inks and premium porcelain tiles, the FishZizzle artwork is baked on with a high gloss finish to produce a true one of a kind piece of art!
Choose one of the premium lightweight frames to complete the masterpiece!  
Please allow 2-3 weeks for production and delivery.